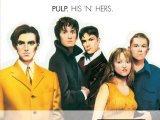 Pulp albums
His 'N Hers
(1994),
Different Class
(1995),
This Is Hardcore
(1998) have all been re-released in recent weeks. However, this is not just a money-making exercise for Cocker and co, as mostly unreleased bonus material comes alongside these releases, with sleevenotes penned by Cocker himself. As such, a retrospective seems in order.
If you're not a Brit, you may be wondering who the hell 'Pulp' are. They're not as well known outside of Britain as Blur, or even the Spice Girls, but this lack of universal acknowledgement doesn't mar the fact that back in the day (well, the '90s), Pulp were one of the biggest bands around.
Pulp began in 1978 with the less-than-catchy moniker of Arabacus Pulp. It took them a while to find fame, finally lucking in with mid-'90s releases
His 'n' Hers
and
Different Class
. Lead singer Jarvis Cocker hails from Sheffield, and is probably best known for his stage invasion at the 1996 Brits, when he ran on stage with friend Peter Mansell during Michael Jackson's hugely self-indulgent performance of 'Earth Song', causing massive confusion and an infamous memory for those who were there or watched it on TV. It's not often you see a pop star doing something media training doesn't iron out of them! Somewhat comedically, Cocker was defended after his arrest on suspicion of assault by comedian Bob Mortimer (he of
Shooting Stars
), who in a previous life was a solicitor. Cocker later told the papers that his behaviour was "a form of protest at the way Michael Jackson sees himself as some kind of Christ-like figure with the power of healing".
Pulp's lineup has varied through the years, but Cocker has been the only constant for them. Had he not stuck with the band, Pulp would likely have disintegrated soon after their inception, as despite their success getting airplay on national radio, most of the band went off to university after overnight success was not forthcoming. First album
It
was recorded in 1982, when Pulp's lineup included Cocker's sister Saskia. The folksy sound prevalent on this album was utterly unlike much of the material Pulp had produced previously, and is still seen as being rather different from the much more pop-oriented style of later albums.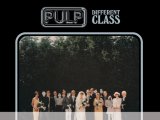 Lineups continued to vary, as did singles and albums like 1987 release
Freaks
, recorded in one week thanks to record company pressures and very much a 'Marmite' album for fans of the band. The album failed to make an impression, and Pulp soon stopped playing together, although this wasn't too short-lived (this was back when if you didn't get top ten for your new single you didn't get dropped for another few failures!). Next album
Separations
didn't do hugely well either, but after the NME picked up a 12" recording of 'My Legendary Girlfriend', Pulp's star was set to go into the ascendancy, as epitomised by the three albums set for re-release.
His 'n' Hers
reached number 9 in the UK charts upon its release by Island Records. Produced by Ed Buller, it was nominated for the Mercury Music Prize, and heralded a massive increase in popularity for the Sheffield band. Much of this success was due to the new wave of Britpop, which saw Pulp struggle for supremacy alongside Blur, Oasis and Suede. The tracks released from the album went top twenty, with tracks including the re-release of 'Babies' and 'Frightened', which tells of the fear of domesticity. As Pulp were trying to produce a documentary alongside working on the album, things could have gone horribly wrong, but luckily it all went the other way, and Pulp began to experience real success.
Put out in 1995 at the time of hit single 'Common People',
Different Class
finally won the Mercury Music Prize for Pulp, thanks to its disco-infused sound and typically complex and sordid lyrics. The album is a fan favourite, and its sales were certainly helped the following year after Cocker's appearance on the Brits. Amusingly enough,
Different Class
was written on brandy and sheer adrenaline, after the band realised that though they had great tunes, they had no lyrics. Jarvis, as ever, came to the rescue, and managed to write a plethora of tracks just a week before some of them were performed at Glastonbury - 'Sorted out for E's and Whizz' is a prime example. Another top-notch track you can find on this album includes non-release but another fan favourite 'We Can Dance Again'.
Finally,
This Is Hardcore
.
This Is Hardcore
came from the fallout induced by both Cocker's burgeoning cocaine addiction - see 'Cocaine Socialism' and long-time band member Russell Senior's decision to leave to spend time with his family and away from the ravages of the tabloid press. The album takes a look at the seediness of Soho, and has been said to sound much like Pink Floyd's
The Wall
in parts. The much darker tone of this album came as rather a shock to many fans, who were expecting another, light-hearted album in the vein of
Different Class
. The album has gained mixed reviews, with one reviewer calling it "an off-the-rails mess".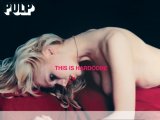 Of the recording period, Cocker has said: "We went into the studio after a solid year on the road and when I came to sing 'Cocaine Socialism' I just felt that something was awfully wrong. In all the years I'd been with the band I had never felt this way. I had to leave the studio right away and cancel the rest of the recording session. Then I did something worse: I decided that what I needed was a rest cure – in New York – on my own. This bright idea led me to having some kind of nervous breakdown and I returned to the UK a physical wreck. Then Russell left the band." Female backing vocals and throbbing horn sections completed an album unlike any other, the tinge of fear evident throughout. Cocker has also said that track 'The Fear' best sums up how
This Is Hardcore
was for the band. It goes a little something like: "This is the sound of someone losing the plot/Making out they're ok when they're not/ You're going to like it, but not a lot." Bonus tracks included on the re-release include vocoder-full 'My Erection', 'Modern Marriage' and 'Can I Have My Balls Back, Please?', written soon after Jarvis' 'rest cure'.
The following album
We Love Life
is a lot more relaxed. Produced by Scott Walker, artists like singer-songwriter Richard Hawley guest starred. Although the album did not do well commercially, reviewers seem to have tapped into the much more relaxed feel that the album has, possibly because of the venting of emotion enabled by
This Is Hardcore
. Pulp perhaps did not see this as their swansong, but the fact it didn't do particularly well, and neither did a later compilation (released in 2002, it only managed to hit 71 on the album charts), may have contributed towards their decision to take a break from the music industry. After all, we now live in the age of the 'top or drop' industry, where less-than-amazing results are looked at much more harshly than ever before.
Although Pulp are currently on hiatus, Cocker has been pretty busy. He moved to Paris with wife Camille Bidault-Waddington a few years back, and has a young son called Albert. In 2003, Cocker formed a new band by the name of Relaxed Muscle. This heralded a tiptoeing into the limelight, with appearances on the Richard X album
Richard X Presents His X-Factor Vol.1
, as well as collaborations with Nancy Sinatra, co-writing of three tracks on debut album
The Lovers
by the eponymously-named band. He has also performed in and composed bits of the soundtrack for
Harry Potter and the Goblet of Fire
, appearing as part of the band the Weird Sisters, alongside Phil Selway and Jonny Greenwood from Radiohead, Steve Mackey from Pulp, Steve Claydon from Add N to (X) and Jason Buckle from Relaxed Muscle.
Recently, Cocker's appeared on
Monsieur Gainsbourg Revisited
's 'I Just Came To Tell You That I'm Going' with Kid Loco, as well as singing 'A Drop Of Nelson's Blood' on
Rogue's Gallery: Pirate Ballads, Sea Songs and Chanteys
. It has been rumoured that Cocker will indeed kickstart his solo career with a new album this year or next, but these rumours are still that - just rumours. Cocker has assured fans that Pulp intend to return in good time. He explained: "Pulp, as I'm sure you kind of know, has undergone many periods of hibernation and stuff. I don't know whether we'll do anything again. I've been doing Pulp since I was 15 years old and I'm now a 41-year-old man. Even though we've never released that many records I was always doing it and I just thought, 'I'll try summat else.'"
These records represent Pulp's time at the top. Fast-moving, stressful lives, fame and fortune that didn't quite live up to what they thought it would be. Drugs, drink, wine and song, they had it all, and it's evident on the re-releases. Perfect for fans of the band, or those new to it, this trio shows off some of Pulp's best music.
Click here to listen to a selection of tracks and watch three classic Pulp videos.