6
Music News
James Corden: 'I'm furious over Adele Brits speech spat'
James Corden
has said that he is "furious" with ITV for forcing him to
cut short Adele's 'Best British Album' acceptance speech
at the Brit Awards.
The
Gavin and Stacey
star, who acted as host at Tuesday's (February 21) ceremony in London's O2 Arena, was instructed to usher the 'Someone Like You' singer off stage due to time constraints. Adele responded by swearing at a TV camera.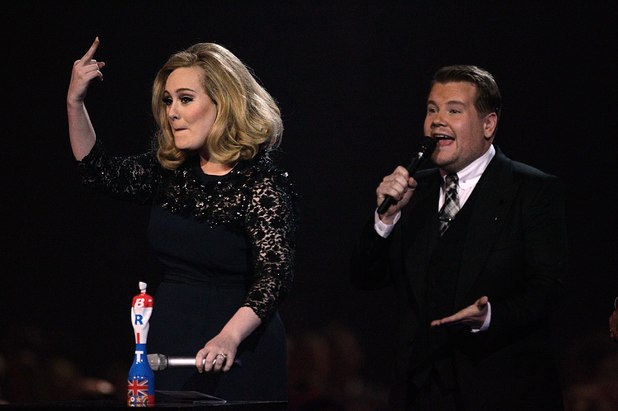 "I can't believe that's what they were asking me to do. I delayed for 15 seconds," Corden admitted to
The Sun
. "I was furious and put in a horrible position.
"I went straight to Adele's dressing room and she was fine with me, but really upset. She had a speech and had a list of people she wanted to thank."
Corden previously described
the cutting off of Adele as "a surreal moment"
and expressed hope that ITV will learn from the incident.
The broadcaster and the Brit Awards have since
apologised for any offence caused to Adele
.
> Lily Allen: 'Cutting off Adele at Brits is metaphor for music sexism'
> Olly Murs: 'Adele deserved extra couple of minutes for Brits speech'
Scroll through a picture gallery from the Brit Awards below: