Miike Snow
have criticised artists who make "obvious" dance music.
The Swedish and American trio claimed that too many acts in the charts are copying DJ Calvin Harris.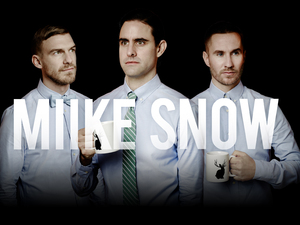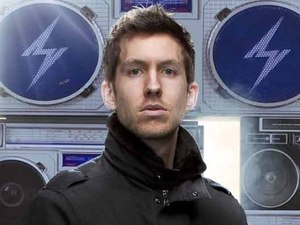 Discussing their new album
Happy To You
with the
Daily Star
, Andrew Wyatt said: "We knew we didn't want to sound like Calvin Harris. Calvin is cool, but his techno sound has been copied so much it's taken over the chart.
"We couldn't allow ourselves to have anything with a similar rhythm."
Pontus Winnberg added: "That four-to-the-floor techno sound is so obvious now. We wanted to push dance music forward."
On producing songs for Britney Spears and Kylie Minogue under their production guise Bloodshy & Avant, Christian Karlsson explained: "It sounds crazy to give up a comfortable life as producers, but being in Miike Snow is much more fun.
"Production was a day job. Miike Snow is our hobby and now we're successful enough not to need the day job."
Miike Snow recently
debuted their new single 'Paddling Out'
, which is available to download on March 19.
> Miike Snow's new album Happy To You - First listen
Watch the 'Paddling Out' music video below: