You Me At Six
have released the fourth episode of their UK tour diary.
The band are currently travelling the country in support of their third studio album
Sinners Never Sleep
, which reached number three on the UK chart last October.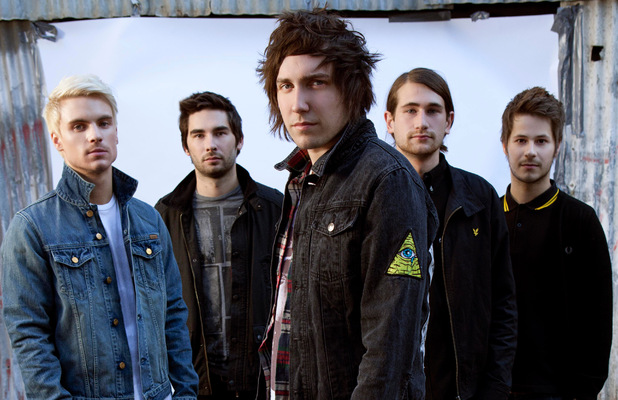 The latest instalment of the video series sees the group travel to Bournemouth for the fourth date of the jaunt.
While visiting the city, they took a trip to the aquarium, while Max Heyler also participated in a bit of light boxing outside the band's tour bus.
Meanwhile, bassist Matt Barnes told fans a secret about his guitar pick.
He explained: "Basically, because I love KFC so much the Colonel called me up about a week before this tour and said: 'Look, I love the way you plug us on Twitter all the time, can I do something for [you]?'
"I thought: 'Who know what? You can make me custom picks.' And so KFC have made me special KFC picks!"
You Me At Six head to Cardiff tonight (March 23) to play a sold-out show at the University's Students' Union.
> You Me At Six's Sinners Never Sleep tour diary: Day one - video
> You Me At Six's Sinners Never Sleep tour diary: Day two - video
Watch the fourth episode of You Me At Six's
Sinners Never Sleep
tour diary below: