You Me At Six
have released the 11th instalment of their UK tour diary.
The band travelled to Birmingham's Ballroom for a headline show in support of their third studio album
Sinners Never Sleep
.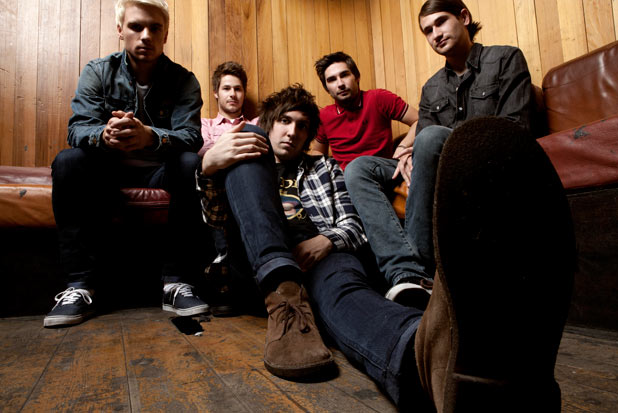 The clip opens with the group and their roadies singing happy birthday to drummer Dan Flint. Matt Barnes joked: "So today is Dan's birthday and we have a lot of friends coming up. Some welcome, some not so welcome."
He added: "It's going to be a lot of fun and we're all going to get rowdy and f**k some s**t up."
Crowds outside the venue can be seen also singing happy birthday to Flint, while some fans brought balloons, cards and presents.
You Me At Six will continue their
Sinners Never Sleep
tour at London's Brixton Academy tonight (April 3).
> You Me At Six's 'Sinners Never Sleep' tour diary: Day nine - video
> You Me At Six's 'Sinners Never Sleep' tour diary: Day ten - video
Watch the 11th episode of You Me At Six's tour diary below:
Credit: Tom Barnes (cameraman)