0
Music News
Feeder, Ash to headline PlayFest in Norfolk
Feeder
and Ash have been named as headliners for this year's PlayFest.
The bands will top the bill for the event at New Eccles Hall in Quidenham, Norfolk from June 1-3. A further headliner is expected to be confirmed soon.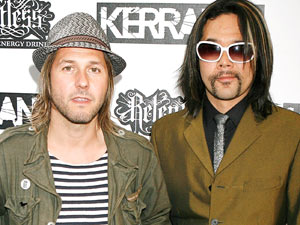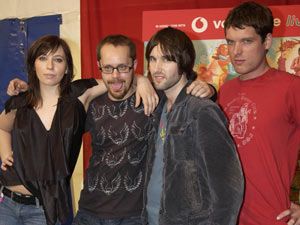 Reverend and The Makers, The Pigeon Detectives and The Big Pink are among the other acts added to the lineup.
Feeder released their
latest album Generation Freakshow
last month, and performed several comeback gigs earlier this year.
The Welsh band will embark on a UK tour in November, including shows at Glasgow and London from November 17-23.
Feeder will also
perform at this year's T in the Park in July
.
The lineup for PlayFest so far is as follows:
Ash
Feeder
Reverend and The Makers
The Pigeon Detectives
The Big Pink
The Correspondents
Tellison
Jim Lockey
Juan Zelada
Solko
Spector
Ria Ritchie
Tripwires
Lee Vann
Dumbfoundus
Scroobius Pip
Sonic Boom Six
Delilah
Natty
Little Comets
Roots Manuva
Killamonjambo
Alloy Ark
Rory McVicar
The B. Goodes
Federation of The Disco Pimp
Boat To Row
Deers
Kamilla Lovett
Toddla T
Shy FX
Jaymo & Andy George
Zinc
Rattus Rattus
Klose1
DJ Andy H
DJ@WAR
DJ Cable
POW!
Party Boys
Attack Yourself!
Joshua Roberts
Get Low Cartel
Watch the video for Feeder's 'Children of the Sun' below: