Keane
are to play a one-off intimate gig in London.
Frontman Tom Chaplin and pianist Tim Rice-Oxley have announced plans to perform an acoustic set at Rough Trade East in London on April 21 as part of Record Store Day.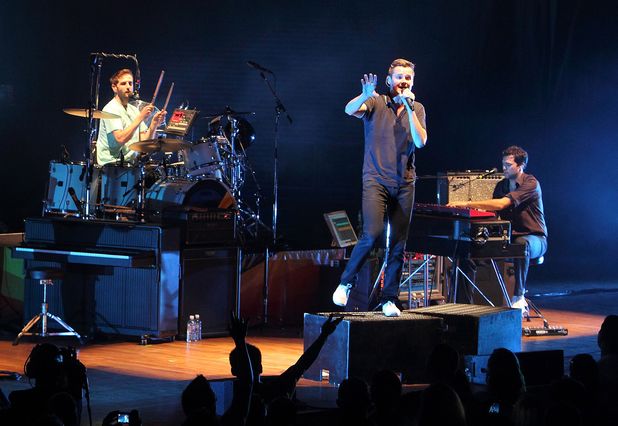 "When I think of a record shop I think of rummaging through bins of second-hand vinyl, ending up with an arm-load of stuff I'd always meant to get round to listening to but always forgot to buy," Rice-Oxley explained.
"Then I realise that I'm loving the CD that's playing on the shop's hi-fi and I can go and ask the guys behind the desk what it is, learn about a new band perhaps, maybe even make a friend!
"For me David's Music in Letchworth is the indie shop I've spent the most time in, and I've been massively inspired by music I've heard and bought in there; before that it was Mrs Yarrington's in Battle, and more recently the tiny but excellent Union Music in Lewes."
Keane will release their new single 'Silenced By The Night' on April 30, while their
new album Strangeland will be available on May 7.
> Keane on new album: 'The Vaccines inspired us'
Watch the music video for Keane's 'Silenced By The Night' below: