Keane
's Tim Rice-Oxley has described the band's upcoming album
Strangeland
as a "hopeful and philosophical" record.
The band are set to
release their latest album on May 7
, while the lead single 'Silenced by the Night' is out on April 30.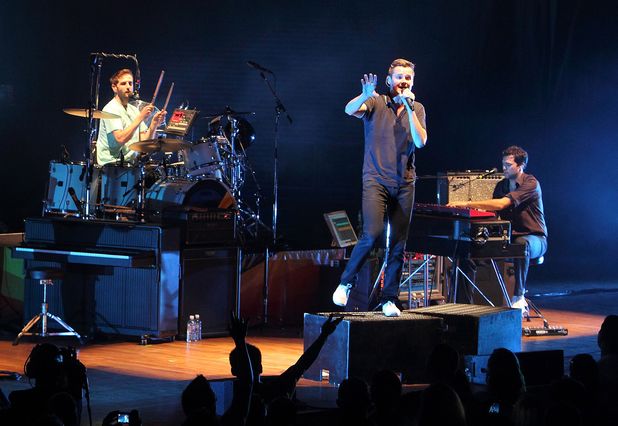 Rice-Oxley explained that the new single provides a good starting point to the album.
"It does the job of a single pretty well in that it's a simple introduction to the themes of the album - the journey we all go on chasing our dreams, trying to navigate the bumps with a bit of grace, trying to hold on when things get really rough," he told
MTV News
.
"But I think the album has a lot of emotional depth that's hard to sum up in one song. That grace I mentioned is something I don't think we've touched upon before, and the emotional directness and passionate heart of this record is something that I think is a bit different from
Perfect Symmetry
and
Night Train
- probably closer to
Hopes and Fears
in that respect.
"It's also more hopeful and philosophical than
Under The Iron Sea
I think, although the sonic landscape is quite similar to that album in that it's quite ethereal and 3D."
The pianist added that he was proud of the album, but that he always feels "pressure" to follow up each successful album.
"I always feel pressure when writing! It's hard not to when you're privileged enough to know people are going to listen when the record comes out.
"I also have a feeling that people have high expectations of us, fans who love our music in the way we have loved bands over the years. And you don't want to let those people down!
"This is the first time I felt we've made a really great album… and that's as much as you can do really!"
Frontman Tom Chaplin recently said that the band's last album
Perfect Symmetry
was too "self-indulgent"
.
Chaplin and Rice-Oxley will
perform an acoustic set at Rough Trade East in London on April 21
as part of Record Store Day.
> Keane release '70s horror movie-inspired 'Disconnected' video - watch
Watch the video for Keane's 'Silenced by the Night' below: