Delilah
has unveiled the artwork and tracklisting for her debut album
From The Roots Up
.
The LP's cover, which appears below, sees her topless and covered in flower tattoos.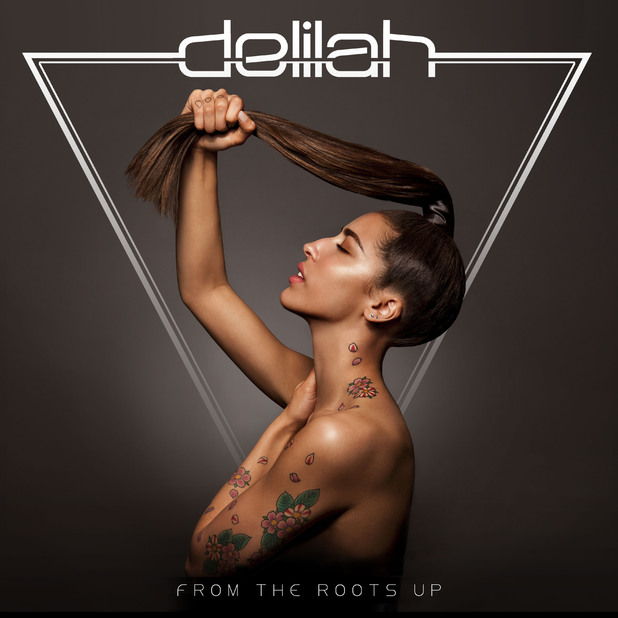 The record - out July 30 - includes the hit singles 'Go' and
'Love You So'
as well as her latest track 'Breathe'.
Delilah recently described the album to
Digital Spy
as "a compilation of different music that could be from anyone", adding: "Hopefully there's still some exciting stuff to come from it.
"I co-produced it all with a guy called Balistiq and another called Syience, who are both great up-and-coming producers. I've tried to keep it young, fresh and simple - there's nothing too complicated on there!"
The
From The Roots Up
tracklisting appears below:
1.
Never Be Another One
2.
Breathe
3.
I Can Feel You
4.
Shades Of Grey
5.
Only You
6.
Inside My Love
7.
21
8.
Go
9.
So Irate
10.
Love You So
11.
Insecure
12.
Tabitha, Mummy and Me
Watch an exclusive live performance of 'Breathe' below: