Gary Barlow
has revealed that Prince Charles helped inspire his Diamond Jubilee single for The Queen 'Sing'.
The Take That singer, who has been
working with Andrew Lloyd Webber on the song
, debuted the
track on Radio 2 today
.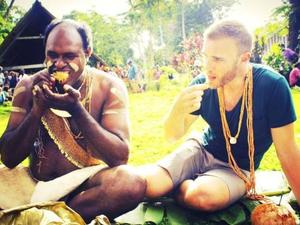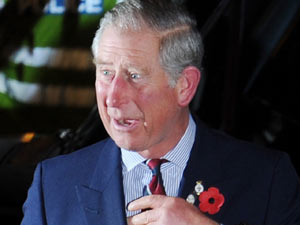 Barlow told
PA
: "I had a list of questions I wanted to ask him - what does the Queen like, what does she listen to? And he came into the room with six CDs. We were like, 'OK, what's this?'
"He said, 'Well, I've brought some of my music collection cos you need to understand that because we travel so much, we get to hear so much music - it's not what you'd think'.
"So I was shocked. I was like, 'Have you ever even talked about music on camera before?' and he said, 'No-one's ever asked me about music'."
The
X Factor judge
elaborated further: "It was a really eclectic bunch, from Cole Porter to people you've never heard of - from Africa, folk bands, mento bands from Jamaica, and I was intrigued by it because it was music from the Commonwealth.
"So in my chat with him he said, 'If you really want the Queen to like this, find people; go and travel and find people'."
The 41-year-old added that his talk with Prince Charles prompted him to ask the BBC for more money to finance the project.
"I had to go back to the BBC and say, 'We need a bit more money because we've got to get on a plane a few times and go off round the world'," he added.