Jedward
have declared that they have made the Eurovision Song Contest "amazing" and returned the competition to its "glory days".
The duo will represent Ireland for a second consecutive year after being
voted through to Saturday's (May 26) final
in Azerbaijan earlier this week.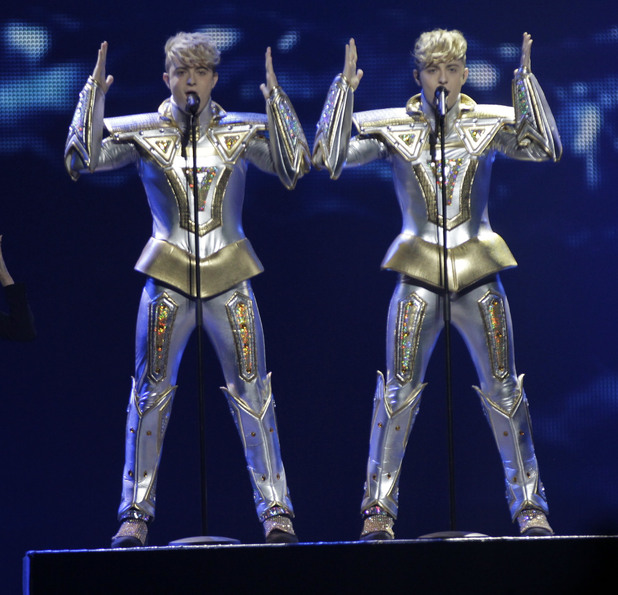 "I think its amazing to think we started in the UK on
X Factor
and now three years later we're here doing Eurovision for a second year in a row," Jedward member John Grimes stated.
"I think we're really excited because I think we've brought a whole brand new audience back to Eurovision. I feel like we've made Eurovision an amazing competition to watch on TV."
His twin brother Edward added to the
BBC
: "I think me and John, we brought back that excitement to Eurovision. Before Eurovision was something that was in the background, in the distance, that some people would watch, but now it's like a really mainstream name."
John concluded: "We've brought Eurovision back to the glory days."
Jedward also said that they are happy to get drenched in their eye-catching routine for 'Waterline', as they want to make their Eurovision performance as "solid" as possible.
"Me and John, when we enter the stage we realise there's millions of people watching us," Edward explained. "We just have to do a really solid performance that everyone will be proud of."
Jedward will face off against
UK representative Engelbert Humperdinck
and acts from 24 other countries in the Eurovision final.