Over 70 protesters have reportedly been arrested in Baku, Azerbaijan ahead of the Eurovision Song Contest.
Demonstrators were taken into custody last night (May 25) after congregating at Eurovision venue Crystal Hall and shouting "freedom", according to
The Telegraph
.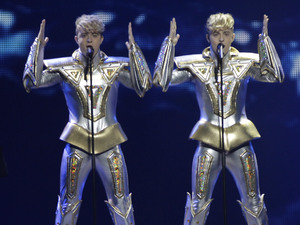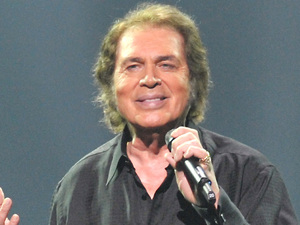 The activists demanded democratic freedoms and the release of political prisoners before uniformed police and plain-clothed security officials "pounced" and put them in waiting patrol cars and city buses.
Journalist Islam Shixli, from the local Azadliq newspaper, was detained despite wearing a press jacket.
Fuad Hasanov, a human rights activist, said: "If the Eurovision was not being held here right now, in the presence of the international media, I am sure that the consequences would be much worse."
Canadian witness Dawn Gonzalez added: "It is a shame because I think it is a great opportunity for the country to put a good foot forward on the world stage but, based on what I have seen today, I'm not so sure."
Giorgi Gogia, a researcher at Human Rights, visited some of the detainees at 2am on Saturday morning and said: "There were about 60 men in a 12x12m cell, they could barely move let alone sit. People were given a bit of undrinkable water and no food."
Hundreds of demonstrators have been driven to Gobustan on the outskirts of the city this week and left to make their own way home.
The European Parliament passed a resolution calling for the "immediate stop to all actions aimed at suppressing the freedom of expression and assembly in Azerbaijan" on Thursday.
Government spokesman Elman Abdullayev claimed the resolution was "part of a continuing campaign to politicise the Eurovision".
The government of the oil rich, post-Soviet republic was previously forced to defend itself from allegations that it forcibly evicted families and demolished their homes to build Crystal Hall.
Further protests are thought to be likely given the current presence of international media highlighting the country's issues.