Cheryl Cole
has explained the reasons behind her decision not to write all of her own material.
The singer admitted she doesn't have a problem singing other people's songs and used Brian Higgins's work with Girls Aloud as an example of a successful partnership.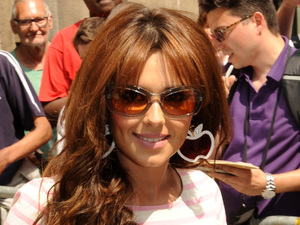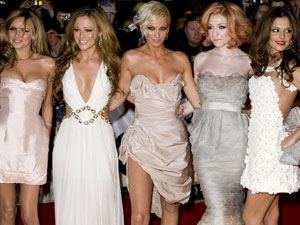 Asked if she was involved in the writing process for her new album
A Million Lights
, Cole told
Attitude
magazine: "Yeah, actually I was.
"I was speaking to a lady the other day who didn't realise I wrote anything of the first album. I wrote 'Heaven', I wrote '3 Words' with will.i.am, I wrote 'Make Me Cry', 'Boy You Like'. I wrote loads of them, I love writing."
Cole continued: "It took Brian Higgins a lifetime to learn how to write what they would call classic pop for Girls Aloud. His idea of hell is getting on the stage and performing.
"So his talent for making that piece of music, and ours for using it to entertain, is a match made in heaven. I'm not one of those artists who has a problem with written material [for them]."
She added: "That's all the writers want to do and I'm happy to showcase that."
Cole's new single 'Call My Name' will be available to download in the UK from June 10, while
A Million Lights
follows on June 18.
Watch the music video for Cheryl Cole's 'Call My Name' below: