Hard Rock Calling is offering aspiring journalists the chance to report from this year's event.
The festival has teamed up with Absolute Radio, Hard Rock TV and
Digital Spy
to give new writers the opportunity to report from the gig in London's Hyde Park from July 13 -15.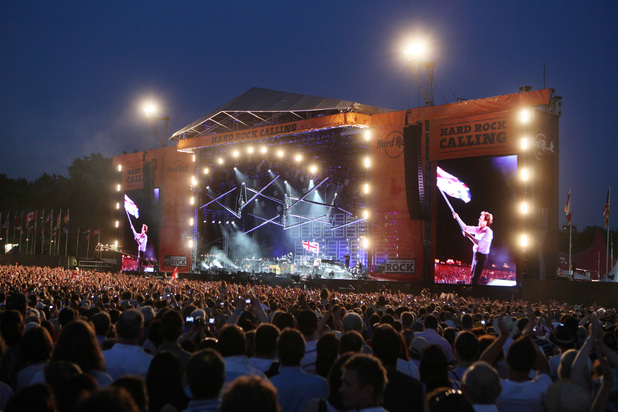 Marc Carey, regional sales and marketing Hard Rock Europe, said: "We're really excited to be able to offer these three amazing jobs to the public this year.
"It will be the first time we've granted opportunities like this and are really excited about potentially providing a great springboard to someone's future career."
One budding presenter will win a slot fronting content that will be aired between performances as well as conducting exclusive band interviews and gaining VIP backstage celebrity access.
Digital Spy
will take one winner on board for the weekend to review acts and hunt down stories from the VIP area, which will be fully credited on the site.
Those who apply through Absolute Radio will record a news bulletin about the festival to be broadcast live throughout the UK.
To be in with a chance of winning, enter via the Facebook App on the London, Edinburgh and Manchester sites found:
www.facebook.com/hardrockcafelondon
,
www.facebook.com/hardrockcafeedinburgh
and
www.facebook.com/hardrockcafemanchester
.
This year's Hard Rock Calling includes performances from Soundgarden, Bruce Springsteen, Lady Antebellum, Christina Perri and Paul Simon.
For more information visit
www.hardrock.com
and follow @hardrocklondon on Twitter.