Music News
Anger over Robbie "special" lyric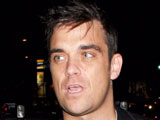 Robbie Williams has come under fire for offending disabled people with his new album.
The title track on his
Rudebox
record contains the line "dance like you just won the Special Olympics", with the word "special" omitted from the single release of the song.
The chairwoman of the British Council Of Disabled People Anne Pridmore commented: "I am a big Robbie Williams fan and I went to see him recently, but I will not be buying this album. I find the lyric about the Special Olympics highly offensive and it is rank disablism."
However, Robbie has hit back, with his spokeswoman saying: "He adores sport of any kind and is full of admiration for disabled athletes."