Eurovision winner
Loreen
has spent a second week at number one in Ireland.
The Swedish singer's track 'Euphoria' remains atop the tally, while Ireland's Euro 2012 anthem 'The Rocky Road To Poland' stays at two.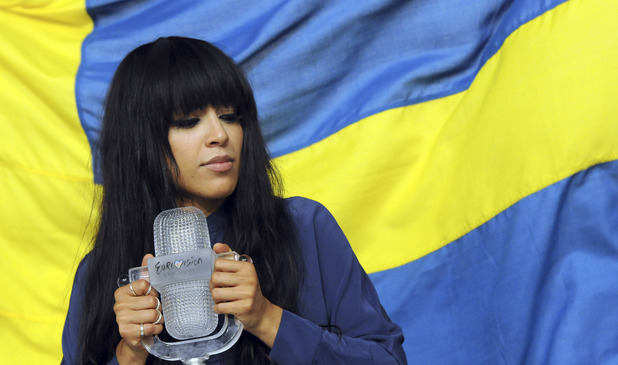 Flo Rida advances to three with 'Whistle', Maroon 5 are up to four with 'Payphone' and fun. slip to five with 'We Are Young'.
Coldplay and Rihanna move up to eight with 'Princess Of China', while Gary Barlow and the Commonwealth Band leap from 53 to 12 with Jubilee single 'Sing'.
Labrinth remains at 24 with 'Express Yourself', Katy Perry climbs to 25 with 'Wide Awake' and Justin Bieber lands at 31 with
Believe
album track 'All Around The World'.
Chris Brown's 'Don't Wake Me Up' debuts at number 33 and Avicii's 'Silhouettes' is up 20 places to number 40.
This week's Irish Top 10 is as follows:
1. (-) Loreen: 'Euphoria'
2. (1) Various Artists: 'The Rocky Road to Poland'
3. (8)
Flo Rida: 'Whistle'
4. (5)
Maroon 5 featuring Wiz Khalifa: 'Payphone'
5. (3)
fun. featuring Janelle Monaé: 'We Are Young'
6. (4)
Marina and the Diamonds: 'Primadonna'
7. (6)
Nicki Minaj: 'Starships'
8. (15)
Coldplay and Rihanna: 'Princess Of China'
9. (11)
Rihanna: 'Where Have You Been'
10. (9)
Carly Rae Jepsen: 'Call Me Maybe'
Watch Loreen's winning performance of 'Euphoria' at the Eurovision Song Contest 2012 below: