Cheryl Cole
has revealed that she found the Diamond Jubilee concert "overwhelming".
The 'Call My Name' singer appeared during last week's celebratory event at Buckingham Palace, where she performed 'Need You Now' with Gary Barlow.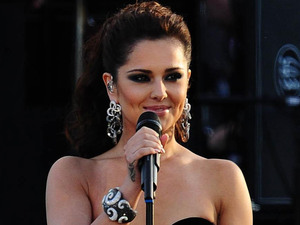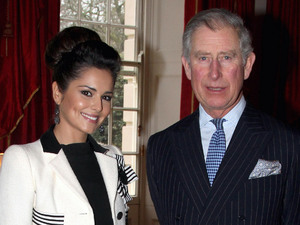 Cole praised Prince William and Kate Middleton for their down-to-earth nature after she met with the pair.
"I spent quite a bit of time chatting to Kate and William," she told
The Sun
.
"She's just so normal. They're royals but they're not disconnected from us, they know what's going on in the world. They were just saying how happy they were with the performance and what a good night the Queen had."
Cole continued to praise Middleton for the way she has handled her new lifestyle, while the Duchess of Cambridge's mother Carole noted a similarity between the pair.
"I was a bit starstruck though, a bit like, 'Wow, these are our royals and I'm in Buckingham Palace having a drink'.
"Kate's doing really well. It must be tough being thrust into the limelight but she doesn't seem to flinch. She takes it in her stride. I love that she wears things twice. Welcome to the real world.
Copyright: PA Images
"Kate's mother came over to me at one point and said, 'You've got Middleton dimples'. Pippa was gorgeous too."
Cole added: "The whole experience was overwhelming actually. You're in Buckingham Palace for a start, the whole of the Mall was chocka with people waving flags — and then you had all the royals there.
"And I was singing with Gary Barlow. The craziest night of my life. At one point I heard a couple of people singing over my shoulder. I turned around and it was Paul McCartney and Stevie Wonder.
"You can't even imagine those moments. It's everything that you think of in a fairytale."
Cheryl Cole was rumoured to have been
flirting with Prince Harry at the Diamond Jubilee after-party last week
.
Watch the video for Cheryl's 'Call My Name' below: