0
Music News
Kiss announce one-off London show for next month
Kiss
have announced plans to play a one-off show next month.
The band will headline a concert at London's HMV Forum on July 4 to raise money for the Help for Heroes charity.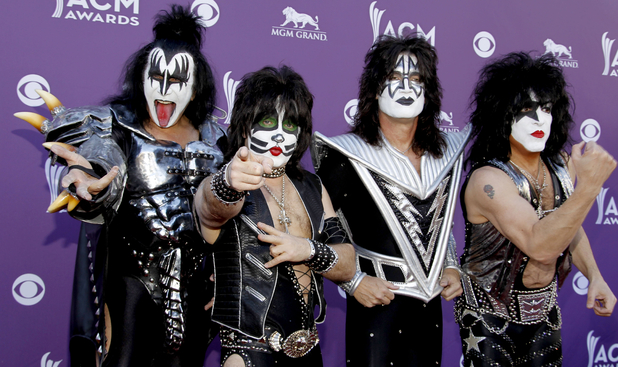 "The greatest national treasure of any free country is the army that defends it at all cost," stated singer Paul Stanley.
"Bringing attention to the obligation we all share to those returning heroes has been our mission in the US and now the UK. We pay tribute to those brave men and women and urge everyone to show their thanks with donations."
Kiss are expected to release the trailer single from their upcoming album
Monster
in July.
The full collection of new music will then follow in October.
Kiss were originally scheduled to headline the Sonisphere music festival next month
before it was cancelled earlier this year.
Watch the music video for Kiss's 'God Gave Rock and Roll To You II' below: