Flo Rida
has continued his lead on the ARIA singles chart with 'Whistle'.
The track spends a fifth week at the summit, fending off Karise Eden's 'Hallelujah', which debuts at number two.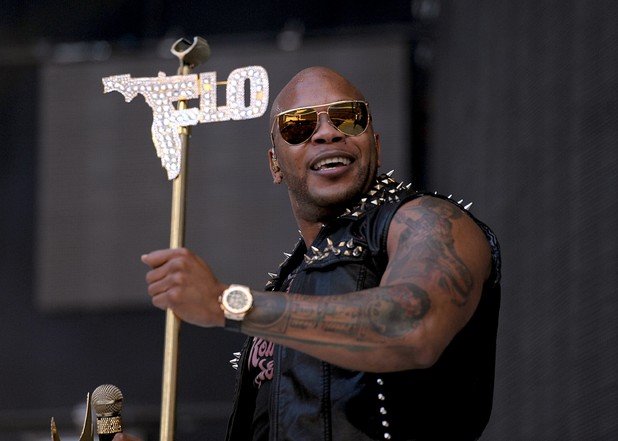 Meanwhile, Rita Ora vaults 20 to nine with 'How We Do (Party)', and Nicki Minaj leaps 33 to ten with 'Pound The Alarm'.
Further down the chart, Coldplay and Rihanna's 'Princess Of China' moves 21 to 17, T-Pain and Ne-Yo's 'Turn All The Lights On' bounds 27 to 20, and will.i.am and Eva Simons's 'This Is Love' jumps 42 to 22.
Train's 'Drive By' re-enters at 25, Justin Bieber and Big Sean's 'As Long As You Love Me' lands at 33, and Darren Percival enters at 36 with 'A Song For You'.
The Top 10 singles in full (click where possible for our reviews):
1.
(1)
Flo Rida: 'Whistle'
2.
(*) Karise Eden: 'Hallelujah'
3.
(2)
Maroon 5 ft. Wiz Khalifa: 'Payphone'
4.
(3)
Carly Rae Jepsen: 'Call Me Maybe'
5.
(4)
Pitbull: 'Back In Time'
6.
(5)
Chris Brown: 'Don't Wake Me Up'
7.
(8) Gym Class Heroes ft. Ryan Tedder: 'The Fighter'
8.
(7) Ed Sheeran: 'Lego House'
9.
(20) Rita Ora: 'How We Do (Party)'
10.
(33) Nicki Minaj: 'Pound The Alarm'
Watch Flo Rida's 'Whistle' music video below: