People heading to the Isle of Wight Festival this weekend have been met with travel chaos.
Heavy rain and flooding has meant that many festival-goers had to sleep in their cars overnight due to access problems at Seaclose Park, Newport.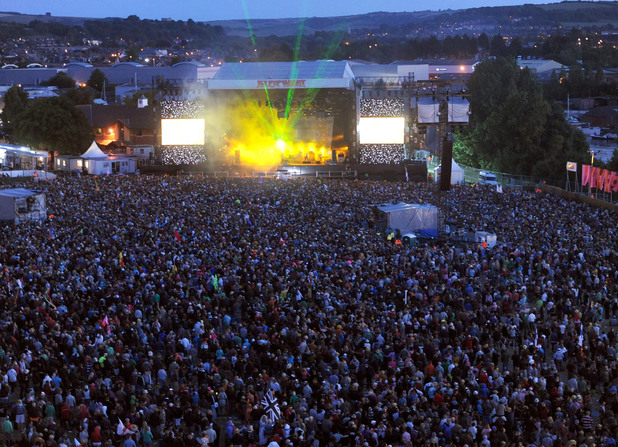 Police have been sending trapped motorists to Newport Football Club's ground where shelter and refreshments are available, reports
BBC News
.
With around 65,000 people expected to attend the three-day event this weekend, traffic in the area has been at a standstill since yesterday.
Hundreds of people have been stranded in their cars for up to ten hours due to the access problems.
Festival organisers released a statement this morning, saying: "We are really sorry for the delays getting into the campsite.
"Our fields have become wetter and wetter throughout the day. We have opened up new fields and laid more trackway.
"If you are in a car outside waiting to get in we are sending you some food and drink. Please bear with us."
The gridlock began on Thursday when the main car park had become waterlogged due to heavy rain.
Meanwhile, thousands of people were delayed at Portsmouth harbour while they waited to board ferries to the island, while three ferries with 600 people on board were also forced to wait for three hours.
Plans are being made to open more car parks for people arriving at the venue later today.
The festival starts today until Sunday with
headliners including Bruce Springsteen, Tom Petty and the Heartbreakers and Pearl Jam
.