Flo Rida
has extended his stay atop the Australian singles chart.
The rapper's latest track 'Whistle' returned to number one this week, while last week's chart-topper, 'Stay With Me' by Karise Eden, drops out of the Top 50 completely.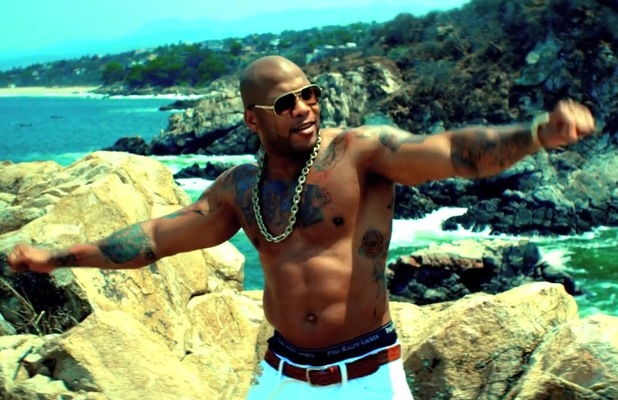 Chris Brown advances to number two with 'Don't Wake Me Up', Maroon 5 are at three with 'Payphone' and Katy Perry is at four with 'Wide Awake'.
Eden, who won
The Voice
Australia last month, stays put at five with 'You Won't Let Me', while Nicki Minaj's 'Pound The Alarm' climbs up to number 10.
Elsewhere, James Morrison is at 19 with 'I Won't Let You Go', Delta Goodrem is at 25 with 'Sitting On Top Of The World' and Jennifer Lopez re-enters the chart at 32 with 'Dance Again'.
The Top 10 singles in full (click where possible for our reviews):
1.
(6)
Flo Rida: 'Whistle'
2.
(9)
Chris Brown: 'Don't Wake Me Up'
3.
(7)
Maroon 5 ft. Wiz Khalifa: 'Payphone'
4.
(20)
Katy Perry: 'Wide Awake'
5.
(5) Karise Eden: 'You Won't Let Me'
6.
(10)
Carly Rae Jepsen: 'Call Me Maybe'
7.
(18)
will.i.am ft. Eva Simmons: 'This Is Love'
8.
(16) Gym Class Heroes ft. Ryan Tedder: 'The Fighter'
9.
(14) Rita Ora: 'How We Do (Party)'
10.
(13) Nicki Minaj: 'Pound The Alarm'
Watch the music video for Flo Rida's 'Whistle' below: