Elbow
have announced plans to release a B-sides compilation.
The band will bring out the 13-track LP
Dead in the Boot
on August 27.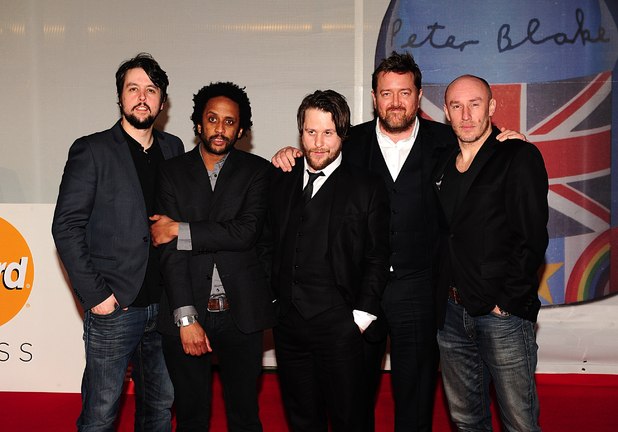 The album features the band's favourite B-sides and non-album tracks from their 15 years together. The album title is a nod to their debut album
Asleep in the Back
.
Frontman Guy Garvey said: "None of our B-sides are album rejects. It's a different space, usually just post finishing an album when all the members of Elbow are chiming and feeling very creative. This gives
Dead in the Boot
a real late night vibe.
"It was important to us that this collection be an album in its own right so for some fans it may seem like there are glaring omissions, but these songs are the ones that hung together perfectly."
Elbow are rumoured to be
performing at the closing ceremony of the Olympic Games in August
.
The tracklisting for
Dead in the Boot
is as follows:
1.
'Whisper Grass'
2.
'Lucky With Disease'
3.
'Lay Down Your Cross'
4.
'The Long War Shuffle'
5.
'Every Bit The Little Girl'
6.
'Love Blown Down'
7.
'None One'
8.
'Lullaby'
9.
'McGreggor'
10.
'Buffalo Ghosts'
11.
'Waving From Windows'
12.
'Snowball'
13.
'Gentle As'
Watch the video for Elbow's 'McGreggor' from their
Leaders of the Free World
DVD below: