4
Music News
Van Halen's 'Jump' voted UK's top sporting song
Van Halen
's 'Jump' has topped a poll of the most popular sporting songs.
The Performing Right Society (PRS), a UK association of composers, songwriters and music publishers, held a sport-themed poll among members to celebrate the run-up to the Olympics.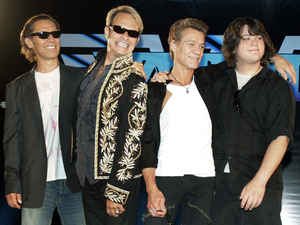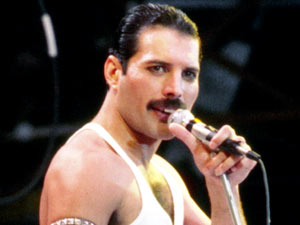 Other tracks featured include stadium favourites 'We Are The Champions' by Queen, 'Simply the Best' by Tina Turner, and the theme from
Chariots of Fire
by Vangelis.
PRS chairman Guy Fletcher said: "We are so excited about the Olympic Games and music plays such a classic role for both the spectator and participant.
"As a Brit I would have to vote for Spandau Ballet's 'Gold' being a personal favourite. We have such a strong team of athletes this year too - I think we might get a few of those, fingers crossed."
The Top 20 sporting songs in full are:
1.
Jump – Van Halen
2.
Start Me Up – Rolling Stones
3
. Higher & Higher – Jackie Wilson
4.
Gold – Spandau Ballet
5.
Thriller – Michael Jackson
6.
Wake Me Up! – Wham!
7.
The Winner Takes It All – Abba
8.
Silver Machine – Hawkwind
9.
We Are the Champions – Queen
10.
Shine – Take That
11.
Tracks of My Tears – Smokey Robinson
12.
The Long & Winding Road – The Beatles
13.
Eye of the Tiger – Survivor
14.
Simply the Best – Tina Turner
15.
Jump Around – House of Pain
16.
Gonna Fly Now – from Rocky
17.
Another One Bites The Dust – Queen
18.
Don't Stop Believin' – Journey
19.
Chariots of Fire (Theme)
20.
We Will Rock You – Queen
Watch the video for Van Halen's 'Jump':