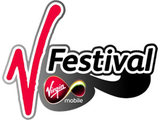 A man has been found dead in a tent at V Festival.
Police said they are treating the death as "unexplained" and have appealed for witnesses who may have seen the man before he was discovered in the early hours of this morning (August 19).
Sky News
reports that the 20-year-old man received emergency first aid from site security before an on-site doctor and paramedics reached the location, but they were unable to revive him.
The area where the body was found has been sealed off for forensic examination and police said that they are in the process of obtaining detailed statements from the man's friends.
They revealed that they have informed the immediate family of the man, believed to be from Shropshire, and will not release his name until formal identification has taken place.
Chief Inspector Carl Ratcliffe, who was in command of the police operation at the Staffordshire site overnight, said: "We are very saddened by the tragic death of this young man and we are working to establish the full facts and build a picture of his actions in the few hours before his death."
Ratcliffe added that a coroner's report is being prepared and support is being offered to the man's friends and family.
"We are all very saddened by this tragic incident, and we want to extend our deepest sympathies to the family of this young man," said a spokesman for V Festival.
"Our team worked throughout the night to support those affected at the festival site and we want to thank everyone for their co-operation."