0
Music News
BIGkids announce debut album 'Never Grow Up', unveil new music video
BIGkids
have announced the title of their debut album.
The duo will release
Never Grow Up
as their first studio record on October 8, after generating initial buzz among the media and blogs earlier this year.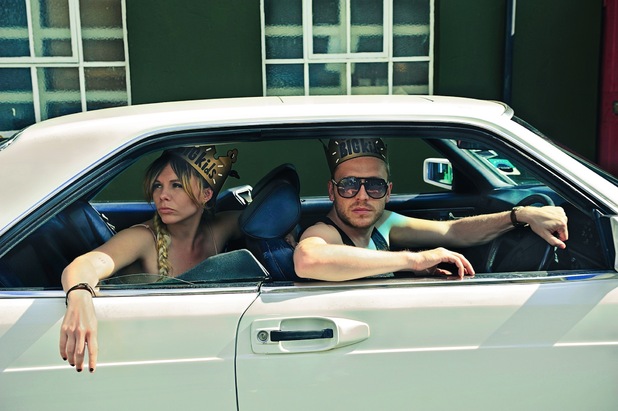 Consisting of band members Ben Hudson (Mr Hudson) and Rosie Bones, BIGkids have also premiered the music video for the set's lead single 'Heart Sing'.
The accompanying visual sees a puppet of Hudson's heart performing the track, while colourful animation surrounds both singers throughout the clip.
Never Grow Up
contains ten new tracks, which are expected to be performed during BIGkids' upcoming UK tour.
The jaunt begins at The Rainbow in Birmingham on October 11 and concludes at Hoxton Square Bar and Kitchen on October 17.
The tracklisting for BIGkids'
Never Grow Up
is as follows:
1.
'Stuck Like Glue'
2.
'Heart Sing'
3.
'Coming Together'
4.
'Let's Do This'
5.
'You are Amazing'
6.
'Good for You'
7.
'You're Not Alone'
8.
'Walking With You'
9.
'Here Comes the Thunder'
10.
'Don't Give Up on Me'
11.
'Choose'
Watch the music video for BIGkids' 'Heart Sings' below: