Robbie Williams
wanted Biffy Clyro to feature on his new album.
Frontman Simon Neil confessed that he was asked to perform a guitar solo for the star's upcoming album
Take the Crown
, but decided to turn down the opportunity.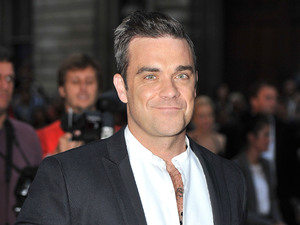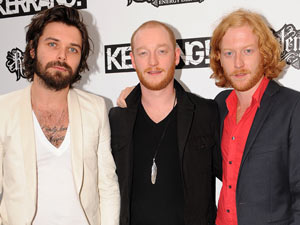 "We got asked to play football at Robbie Williams's house, but we couldn't do it because we had stuff to do," drummer Ben Johnston told
NME
.
Neil added: "I got asked to play a solo on his record too, but I turned it down. I wish all the best for Robbie, but I don't think he needs my help.
"Bizarrely, I think Slash is going to play the solo now, which makes the whole thing cooler."
Biffy Clyro were originally planning to release their new double album
Opposites
later this year, but have now pushed it back to 2013.
Meanwhile, Robbie Williams will release his new record
Take the Crown
in the UK on November 5.
Watch the music video for Robbie Williams's new single 'Candy' below: