Guy Sebastian
has extended his reign over the ARIA singles chart with 'Battle Scars'.
The Lupe Fiasco-assisted track spends a sixth week at the summit, holding off Psy's 'Gangnam Style', which leaps seven to two.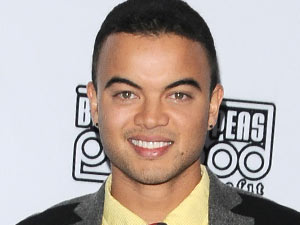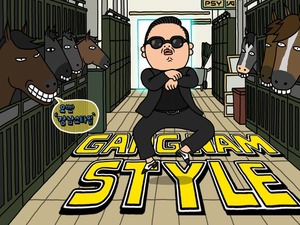 Meanwhile, Flo Rida slips three to four with 'I Cry', Pink's 'Try' lands at number eight, and Maroon 5 complete the top ten with 'One More Night'.
Further down the chart, Ne-Yo vaults 17 to 11 with 'Let Me Love You', Rita Ora jumps 18 to 15 with 'R.I.P', and Timomatic's 'Incredible' bounds 27 to 18.
The Janoskians start at 25 with 'Set This World On Fire', Sam & The Womp rise 34 to 24 with 'Bom Bom', and David Guetta, Ne-Yo and Akon's 'Play Hard' is new at 27.
Elsewhere, Jay Sean and Pitbull's 'I'm All Yours' climbs 47 to 28, The Collective land at 25 with 'Domino', and Kanye West, Jay-Z and Big Sean's 'Clique' bows at 40.
The top ten singles appear below (click for our reviews where possible):
1.
(1) Guy Sebastian ft. Lupe Fiasco: 'Battle Scars'
2.
(7)
Psy: 'Gangnam Style'
3.
(2)
Birdy: 'Skinny Love'
4.
(3)
Flo Rida: 'I Cry'
5.
(4)
Taylor Swift: 'We Are Never Ever Getting Back Together'
6.
(5)
Owl City ft. Carly Rae Jepsen: 'Good Time'
7.
(6) Justice Crew: 'Boom Boom'
8.
(*) Pink: 'Try'
9.
(8)
The Script ft. will.i.am: 'Hall of Fame'
10.
(9) Maroon 5: 'One More Night'
Watch the music video for Guy Sebastian's 'Battle Scars' below: