2
Music News
Tulisa, Lana Del Rey, Jessie J for new 'Radio 1 Live Lounge 2012' album
Tulisa Contostavlos
and Lana Del Rey are among the artists to feature on the latest Radio 1 Live Lounge CD collection.
The album, which will feature some of the more popular and memorable performances from Maida Vale over the past year, will be released in the UK on October 29.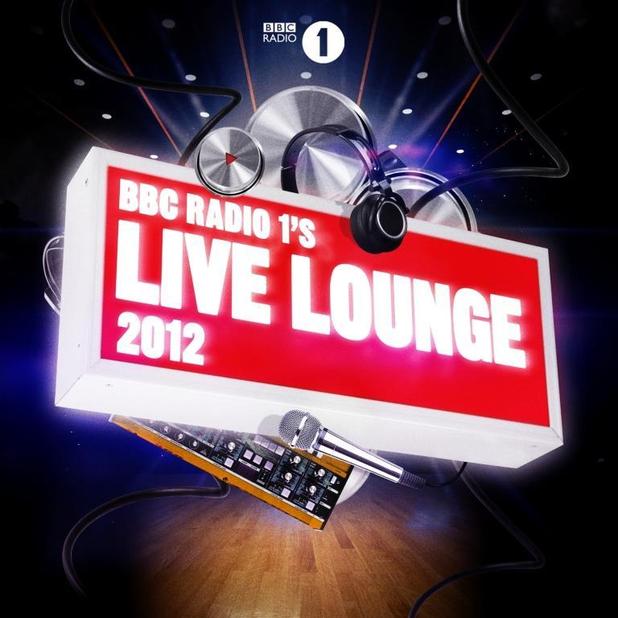 Tulisa's cover of David Guetta and Sia's 'Titanium', Del Rey's performance of 'Blue Jeans' and Olly Murs's rendition of Usher's 'Without You' are among the tracks included.
Radio 1 Live Lounge 2012
will feature 37 songs over two discs and include appearances from Jessie J, Kasabian, Florence + the Machine, Labrinth and JLS.
The latest collection is the seventh volume in the series, which has accumulated 2.8 million album sales to date. The first ever Live Lounge session began in 2001 during Jo Whiley's mid-morning Radio 1 show.
The tracklist for
Radio 1 Live Lounge 2012
is as follows:
CD 11.
Rita Ora: 'Somebody That I Used To Know' (ORIGINALLY BY GOTYE FEAT. KIMBRA)
2.
Emeli Sandé: 'Next To Me'
3.
Fun.: 'We Are Young'
4.
Ben Howard: 'Call Me Maybe' (ORIGINALLY BY CARLY RAE JEPSEN)
5.
Jessie J: 'Domino'
6.
Tulisa: 'Titanium' (ORIGINALLY BY DAVID GUETTA FEAT. SIA)
7.
Paloma Faith: 'Feel The Love' (ORIGINALLY BY RUDIMENTAL FEAT. JOHN NEWMAN)
8.
Alex Clare: 'Too Close'
9.
Conor Maynard: 'Starships' (ORIGINALLY BY NICKI MINAJ)
10.
Plan B: 'Call My Name' (ORIGINALLY BY CHERYL)
11.
Lana Del Rey: 'Blue Jeans'
12.
Scouting For Girls: 'Wings' (ORIGINALLY BY LITTLE MIX)
13.
JLS: 'Earthquake' / 'Do It Like A Dude' (ORIGINALLY BY LABRINTH FEAT. TINIE TEMPAH / JESSIE J)
14.
Delilah: 'R.I.P.' (ORIGINALLY BY RITA ORA FEAT. TINIE TEMPAH)
15.
Stooshe: 'Only Love' / 'Where Have You Been' (ORIGINALLY BY BEN HOWARD / RIHANNA)
16.
Olly Murs: 'Without You' (ORIGINALLY BY DAVID GUETTA FEAT. USHER)
17.
Pixie Lott: 'Dedication To My Ex (Miss That)' (ORIGINALLY BY LLOYD FEAT. ANDRE 3000 & LIL WAYNE)
18.
Usher: 'Pumped Up Kicks' (ORIGINALLY BY FOSTER THE PEOPLE)
CD 21.
Mumford & Sons: 'I Will Wait'
2.
Kasabian: 'Video Game' (ORIGINALLY BY LANA DEL REY)
3.
Ed Sheeran / Devlin / Labrinth: 'No Church In The Wild' (ORIGINALLY BY JAY Z & KANYE WEST)
4.
The Vaccines: 'We Are Never Ever Getting Back Together' (ORIGINALLY BY TAYLOR SWIFT)
5.
Florence + The Machine: 'Take Care' (ORIGINALLY BY DRAKE FEAT. RIHANNA)
6.
Maverick Sabre: 'Beautiful Girls' / 'Stand By Me' (ORIGINALLY BY SEAN KINGSTON / BEN E. KING)
7.
Labrinth: 'Beautiful People' (ORIGINALLY BY CHRIS BROWN FEAT. BENNY BENASSI)
8.
Example: 'We Found Love' (ORIGINALLY BY RIHANNA FEAT. CALVIN HARRIS)
9.
Foster The People: 'Machu Picchu' (ORIGINALLY BY THE STROKES)
10.
Dappy & Brian May: 'We Will Rock You' (ORIGINALLY BY QUEEN)
11.
Bombay Bicycle Club: 'Lights Out, Words Gone'
12.
The Maccabees: 'Lonely Boy' (ORIGINALLY BY THE BLACK KEYS)
13.
James Morrison: 'Won't Let You Go'
14.
Loick Essien: 'Lego House' (ORIGINALLY BY ED SHEERAN)
15.
Twin Atlantic: 'Who You Are' (ORIGINALLY BY JESSIE J)
16.
Michael Kiwanuka: 'I'm Getting Ready'
17.
Modestep: 'To The Stars'
18.
Arctic Monkeys: 'On A Mission' (ORIGINALLY BY KATY B)
19.
Professor Green: 'Hometown Glory' (ORIGINALLY BY ADELE)
Watch Tulisa perform David Guetta and Sia's 'Titanium' below: