Gil Scott-Heron
's life story will air in a new radio documentary later this month.
The musician and poet was one of the biggest influences on what has become hip-hop, and has been name-checked by the genre's greatest stars including Kanye West and Nas.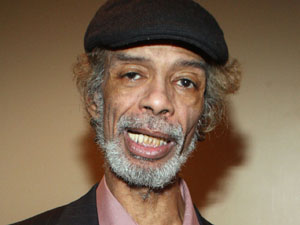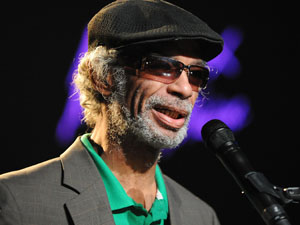 BBC Radio 1Xtra DJ Benji B will present a documentary on Scott-Heron's life this Sunday (October 21), which will include contributions from Jamie xx, Speech Debelle, KRS-One, Mos Def, Chuck D and Shabazz Palaces.
The presenter will also talk to XL Recordings' Richard Russell, who is credited as getting Scott-Heron back into the studio in 2008, before his sad passing in May 2011.
Russell produced Scott-Heron's 2010 album
I'm New Here
, which was to be his very last studio collection.
The record was later remixed by Jamie XX into
We're New Here
and spawned the popular hit 'I'll Take Care of You', which was later covered by Rihanna and Drake.
Gone Too Soon - The Story of Gil Scott-Heron
will be broadcast on BBC 1Xtra from 9pm on October 21.
Listen to an unedited interview between Benji B and Richard Russell about working with Gil Scott-Heron below: