2
Music News
Roger Waters takes Pink Floyd's 'The Wall' on tour again
Roger Waters
has announced a new European tour of
The Wall
.
The ex-Pink Floyd man takes the 1979 album on the road again next year with a full band and visual production.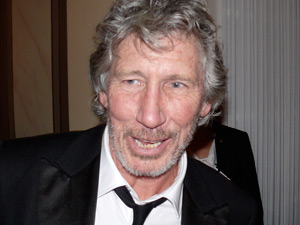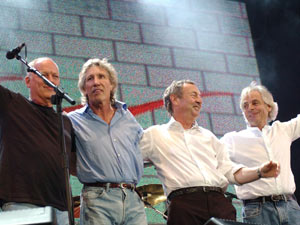 "I'm extremely glad to be playing
The Wall
in Europe again," Waters said.
"It's going to be a lot of fun for all of us. I've reworked the show to play outdoors in large stadiums. It's really good. Even more moving, engaging, dramatic and thrilling than the arena shows."
He added: "I've had to rethink the whole thing about stadiums. This wide wall stadium show couldn't have been done 40 years ago.
"We couldn't have filled the space in a way that would have been emotionally, musically and theatrically satisfying. Technology has changed. Now we can."
Dates in Germany, Poland, Italy, the Czech Republic, Serbia, Norway, Sweden, Austria, Bulgaria, Romania, Hungary, the Netherlands and Ireland have been announced, and further shows will be added to the 2013 tour during a webcast on Thursday, November 15 at 12.30pm.
Tickets for the shows go on sale on November 16, though a pre-sale will take place via Waters's
official website
.
The original 1980 production of
The Wall
was performed 29 times during the band's tour, and once in Berlin on July 21, 1990, to mark the fall of the Berlin Wall eight months earlier.
Waters reinvented the show in 2010, and it has since been performed 192 times to more than 3.3 million fans worldwide.
During a 2011 performance of
The Wall
at London's O2 arena,
Waters reunited with Pink Floyd guitarist
David Gilmour for 'Comfortably Numb' and with Gilmour and drummer Nick Mason for 'Outside the Wall'.