36
Music News
Niall Horan named most popular One Direction member
Niall Horan has been named
One Direction
's most popular member, according to sales figures of the group's dolls.
The singer's doll is the most sought-after in the updated 2012 collection, while Louis Tomlinson is a close second.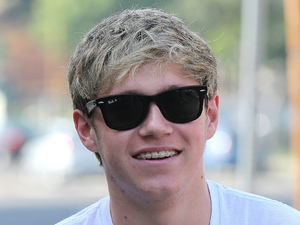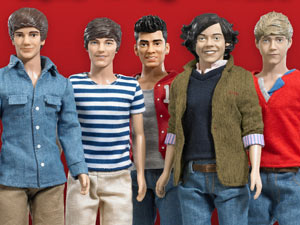 "It's no longer the foppish curls of Harry but the Irish charm of Niall that seems to be a hit with One Direction fans," Amazon's Ulrike Wingenter-Davey told
The Sun
.
Styles has slipped to three on the list after leading the sales in 2011. Zayn Malik is in fourth place, while Liam Payne is at five.
Horan has jumped to 25.2% per cent of the doll sales from 17.9% last year. It comes following the group's international breakthrough throughout 2012.
One Direction's second studio album
Take Me Home
is available to buy now.
The sales percentages for One Direction's dolls in 2011 and 2012 are as follows:
20121.
Niall Horan - 25.2%
2.
Louis Tomlinson - 21.3%
3.
Harry Styles - 20.4%
4.
Zayn Malik - 19.3%
5.
Liam Payne - 13.7%
20111.
Harry Styles - 35.5%
2.
Niall Horan - 17.9%
3.
Zayn Malik -16.2%
4.
Louis Tomlinson - 15.7%
5.
Liam Payne - 14.7%
Watch the music video for One Direction's 'Live While We're Young' below: