7
Music News
Kelly Clarkson's top 10 best-selling UK singles revealed
Kelly Clarkson
's 10 best-selling UK singles have been announced.
The star's 2012 hit 'Stronger (What Doesn't Kill You)' topped the sales tally, after shifting 412,193 copies since its release earlier this year.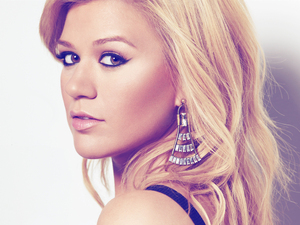 Clarkson's 2009 smash 'My Life Would Suck Without You' follows at two with sales of 327,446, while 2011's 'Mr Know It All' is in third place with 279,856 copies sold.
The list has been revealed in support of Kelly Clarkson's first ever retrospective
Greatest Hits - Chapter One
, which is out now.
The collection marks the tenth anniversary since Clarkson won
American Idol
back in 2002, and celebrates a career which has spawned over 20 million album sales worldwide.
> Digital Spy asks: What is Kelly Clarkson's best single?
Kelly Clarkson's top 10 best-selling UK singles are as follows:
1.
'Stronger' (412, 193)
2.
'My Life Would Suck Without You' (327,446)
3.
'Mr Know It All' (279,856)
4.
'Because Of You' (231,130)
5.
'Since U Been Gone' (226,607)
6.
'Behind These Hazel Eyes'
7.
'Dark Side'
8.
'Never Again'
9.
'Breakaway'
10.
'I Do Not Hook Up'
Watch the music video for Kelly Clarkson's new single 'Catch My Breath' below: