0
Music News
One Direction's new video shows them like never before, says director
One Direction
will be seen like never before in their new music video, according to its director.
Vaughan Arnell, who directed the new clip for 'Kiss You', has explained that putting the group into a studio meant them showing off their "tongue-in-cheek" personas.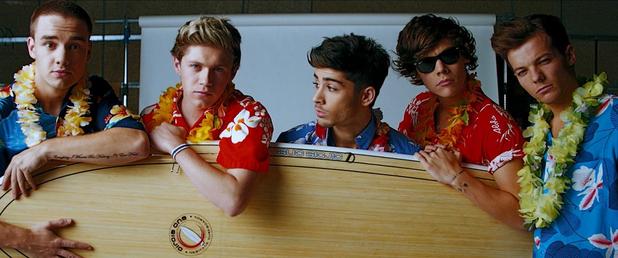 MTV News
. "I wouldn't say comedy, it's all tongue-in-cheek.
"I think in the past, the boys have always been outside, it's always been kind of quite location-based, and this is the first studio-based idea I've done with them.
"And as a tease you're going to see them dressed as Hollywood [stars], you're going to see them dressed as '50s sailors, you got the boys surfing."
He added: "There's a lot going on in this one, so as a tease, it's as you've never seen the boys before."
One Direction will premiere the music video for their new single 'Kiss You' later today (January 7).
Listen to One Direction's new single 'Kiss You' below: