8
Music News
Beyoncé criticised for wearing python, iguana skin at Super Bowl
Beyoncé
has been criticised for wearing animal skins during her half-time performance at the Super Bowl on Sunday (February 3).
The singer's black and laced leather outfit - made by designer Rubin Singer - included python skin, panelled iguana and leather elements.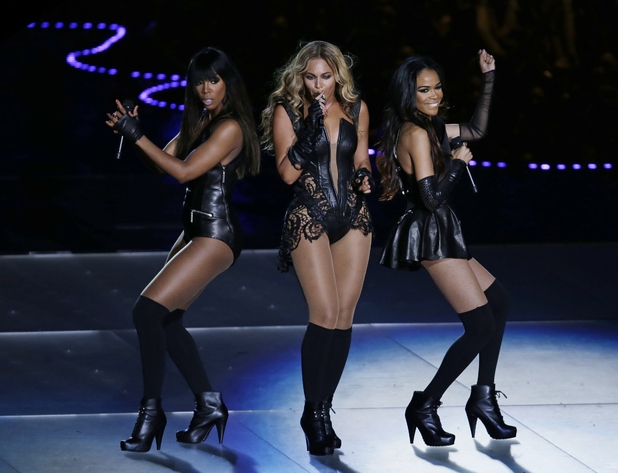 "We would take a bet that if Beyoncé watched our video exposes, she'd probably not want to be seen again in anything made of snakes, lizards, rabbits or other animals who died painfully," a PETA spokesperson told
New York Daily News
.
"Today's fashions are trending toward humane vegan options, and Beyoncé's Super Bowl outfit missed the mark on that score."
It comes shortly after Beyoncé was criticised for wearing a coat made out of mink fur to President Barack Obama's inauguration last month.
Meanwhile, Beyoncé's Super Bowl half-time performance - which saw her briefly reunite with Destiny's Child - was
the third most-watched programme in US television history
.
Photo gallery - Beyoncé and Destiny's Child perform at the Super Bowl: