1
Music News
Adele, Celine Dion among most streamed love songs
Adele
's 'Someone Like You' has been revealed as one of the most streamed love songs.
The singer's break-up song completes the top ten most popular love songs on Spotify, which were announced ahead of Valentine's Day this week.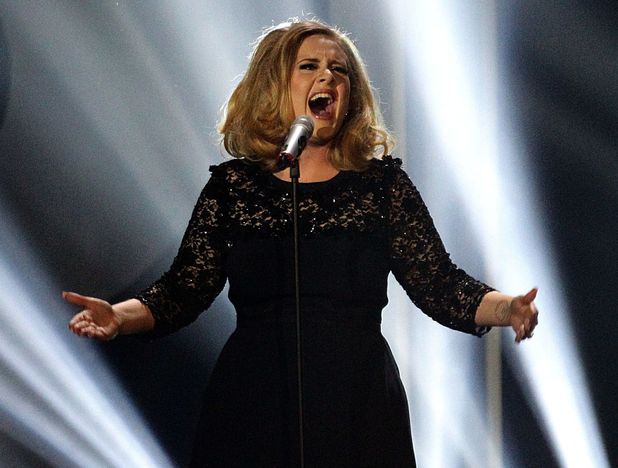 Richard Marx's 'Right Here Waiting' tops the list as the most streamed romantic song, with Foreigner's 'I Want To Know What Love Is' in second place and Sir Elton John's 'Your Song' in third.
Celine Dion places fourth for her
Titanic
theme 'My Heart Will Go On', while Diana Ross's 'Endless Love' completes the top five.
Meanwhile, Spotify has also launched a playlist of the 101 greatest love songs of the last 100 years, featuring the likes of Beyoncé, INXS, A-Ha, Alicia Keys, Barry White and Amy Winehouse.
The ten most streamed love songs appear below:
1.
Richard Marx: 'Right Here Waiting'
2.
Foreigner: 'I Want To Know What Love Is'
3.
Elton John: 'Your Song'
4.
Celine Dion: 'My Heart Will Go On'
5.
Diana Ross: 'Endless Love'
6.
Michael Jackson: 'I Just Can't Stop Loving You'
7.
George Michael: 'Careless Whisper'
8.
Ronan Keating: 'When You Say Nothing At All'
9.
Sinead O'Connor: 'Nothing Compares 2 U'
10.
Adele: 'Someone Like You'
Listen to Spotify's 101 greatest love songs playlist below: