0
Music News
Calvin Harris, Bastille climb Aussie singles chart
Calvin Harris
and Bastille are the biggest climbers on this week's
ARIA
singles chart.
Harris and Ellie Goulding's 'I Need Your Love' leaps from ten to five, and Bastille vault 23 to 10 with 'Pompeii'.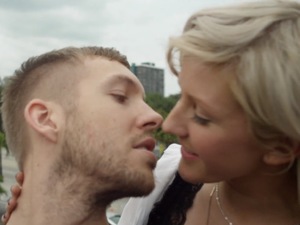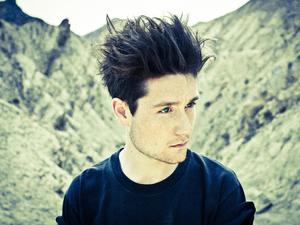 Meanwhile, Passenger's 'Let Her Go' remains at number one for a fourth week, while MKTO's 'Thank You' and Macklemore & Ryan Lewis's 'Can't Hold Us' hold at spots two and three respectively.
Outside the top ten, Paramore jump 22 to 14 with 'Still Into You', Psy's 'Gentlemen' is new at 15, and Avril Lavigne's 'Here's To Never Growing Up' debut at 16.
T.I and Pink charge 24 to 18 with 'Guns and Roses', Flume rebounds 30 to 23 with 'Holdin' On', and Michael Bublé ascends 48 to 33 with 'It's A Beautiful Day'.
The top ten singles appear below (click where possible for our reviews):
1.
(1) Passenger: 'Let Her Go'
2.
(2) MKTO: 'Thank You'
3.
(3)
Macklemore & Ryan Lewis: 'Can't Hold Us'
4.
(4) Stafford Brothers ft. Christina Milian, Lil Wayne: 'Hello'
5.
(10)
Calvin Harris ft. Ellie Goulding: 'I Need Your Love'
6.
(5)
Nelly: 'Hey Porsche'
7.
(6)
Pink ft. Nate Ruess: 'Just Give Me A Reason'
8.
(9)
James Arthur: 'Impossible'
9.
(8)
Little Mix: 'Change Your Life'
10.
(23)
Bastille: 'Pompeii'
Watch Calvin Harris's 'I Need Your Love' music video below: