65
Music News
Britney Spears 'Work Bitch' video 'banned on UK TV before 10pm'
Britney Spears
's new video has reportedly been banned in the UK.
The singer
released the visual for her new single 'Work Bitch'
on Tuesday (October 1).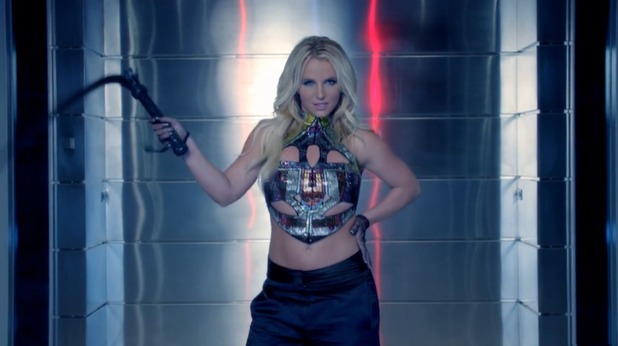 > 13 awesome moments in Britney Spears's Work Bitch video: Whips! Sharks! Bondage!
The video displays a number of risqué scenes featuring bondage gear and Spears whipping her dancers.
The ban prevents the music video from airing on television before 10pm, according to
The Mirror
.
Music channels such as MTV and The Box have called for a clean edit of the video to air through the day, as a heavily censored version of the song titled 'Work' is also available.
Spears is currently finishing up her eighth studio album. It will include a
n emotional ballad titled 'Perfume' she co-wrote with songwriter Sia
- a break-up song about wanting the next girl to smell your perfume on the guy afterwards.
'Work Bitch' will be available in the UK on November 3, with Spears's untitled album following a month later on December 3.
Watch the music video for 'Work Bitch' below: