8
Music News
Eminem confirms Rihanna duet on 'The Marshall Mathers LP 2' tracklist
Eminem
has unveiled the full tracklisting from his new album
The Marshall Mathers LP 2
.
The 16-track album contains collaborations with Rihanna, Skylar Grey, Kendrick Lamar and Nate Ruess from fun.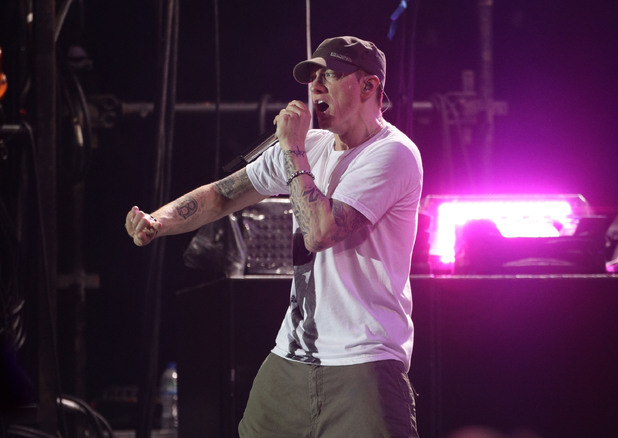 It also contains his latest single 'Survival', which will feature in the upcoming video game
Call of Duty: Ghosts
. He recently
released a music video
containing clips from the game.
The record, set to be released on November 5, is the sequel to his hugely successful 2000 album
The Marshall Mathers LP
.
It is the rapper's first album since 2010's
Recovery
.
The full tracklist for
The Marshall Mathers LP 2
is as follows:
1. Bad Guy
2. Parking Lot (skit)
3. Rhyme or Reason
4. So Much Better
5. Survival
6. Legacy
7. Asshole feat. Skylar Grey
8. Berzerk
9. Rap God
10. Brainless
11. Stronger Than I Was
12. Monster feat. Rihanna
13. So Far...
14. Love Game feat. Kendrick Lamar
15. Headlights feat. Nate Ruess
16. Evil Twin
Watch the video for Eminem's 'Survival' below: