17
Music News
Katy Perry, Lady Gaga, 1D, Lily Allen hits for 'Now 86' compilation
Katy Perry
's 'Roar' and One Direction's 'Best Song Ever' will feature on
Now That's What I Call Music! 86
.
The next instalment of the popular compilation series will feature seven UK number ones when it is released on November 18.
Lady Gaga's 'Applause', Ellie Goulding's 'Burn', Avicii's 'You Make Me' and Jessie J's 'It's My Party' have been included on the tracklist.
The compilation could be adding an eighth number one come Sunday (November 17) as current midweek chart leader Martin Garrix's 'Animals' also features on the set.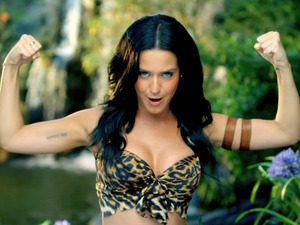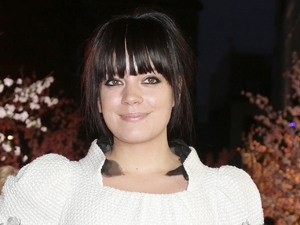 Additionally, Lily Allen's cover of Keane's 'Somewhere Only We Know', which soundtracks John Lewis's 'The Bear and The Hare' Christmas advert, has been added following its premiere last week.
Now That's What I Call Music! 86
features 44 tracks in total.
It serves as the follow up to
Now 85
which is currently the UK's best-selling compilation of the year so far, having shifted 867,000 copies since its release in the summer.
The full tracklist for
Now That's What I Call Music! 86
is as follows:
Disc 11.
Katy Perry - 'Roar'
2.
OneRepublic - 'Counting Stars'
3.
Jason Derulo feat. 2 Chainz - 'Talk Dirty'
4.
Miley Cyrus - 'We Can't Stop'
5.
Avicii - 'Wake Me Up'
6.
Storm Queen - 'Look Right Through (MK Vocal Edit)'
7.
Martin Garrix - 'Animals'
8.
Ellie Goulding - 'Burn'
9.
Drake feat. Majid Jordan - 'Hold On, We're Going Home'
10.
James Arthur - 'You're Nobody 'Til Somebody Loves You'
11.
Arctic Monkeys - 'Do I Wanna Know?'
12.
Lorde - 'Royals'
13.
Foxes - 'Youth'
14.
Lady Gaga - 'Applause'
15.
Bruno Mars - 'Gorilla'
16.
One Direction - 'Best Song Ever'
17.
Jessie J - 'It's My Party'
18.
The Vamps - 'Can We Dance'
19.
Lawson - 'Juliet'
20.
The Wanted - 'Show Me Love (America)'
21.
James Blunt - 'Bonfire Heart'
22.
Lily Allen - 'Somewhere Only We Know'
Disc 21.
Fatboy Slim and Riva Starr feat. Beardyman - 'Eat Sleep Rave Repeat (Calvin Harris Remix)'
2.
Calvin Harris feat. Ayah Marar - 'Thinking About You'
3.
Avicii - 'You Make Me'
4.
DJ Fresh vs. Diplo feat. Dominique Young Unique - 'Earthquake'
5.
Klangkarussell feat. Will Heard - 'Sonnentanz (Sun Don't Shine)'
6.
Lana Del Rey vs. Cedric Gervais - 'Summertime Sadness (Cedric Gervais Remix)'
7.
will.i.am - 'Bang Bang'
8.
Ben Pearce - 'What I Might Do'
9.
Chase and Status feat. Moko - 'Count On Me'
10.
Tinie Tempah feat. John Martin - 'Children Of The Sun'
11.
Sean Paul - 'Other Side Of Love'
12.
Conor Maynard - 'R U Crazy'
13.
Naughty Boy feat. Emeli Sandé - 'Lifted'
14.
Rizzle Kicks - 'Lost Generation'
15.
Ray Foxx feat. Rachel K Collier - 'Boom Boom (Heartbeat)'
16.
John Newman - 'Cheating'
17.
Eliza Doolittle - 'Big When I Was Little'
18.
The Saturdays - 'Disco Love'
19.
Wilkinson - 'Afterglow'
20.
Showtek feat. We Are Loud & Sonny Wilson - 'Booyah'
21.
Dizzee Rascal feat. will.i.am - 'Something Really Bad'
22.
Ylvis - 'The Fox (What Does The Fox Say?)'