With Leona Lewis warbling her heart out at the top of the charts and only the possibility of Rhydian (eek!) or Shaun The Sheep (heaven forbid) stopping her clinging on until Christmas, we've decided to have a rustle through our musty-smelling CD drawers for our favourite festive singles. These ten Christmas nuggets should get you in the mood for a ruddy big turkey, a row with the family and getting drunk with granny. We even managed to avoid including Mr Blobby!
---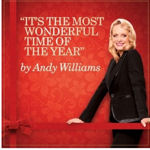 Andy Williams: 'It's The Most Wonderful Time Of The Year'Year:
1963 (released as a single in 2007)
Chart Position:
#43 (2007)
Before the glam-rock wars of Wizzard and Slade, most Christmas singles came from rat pack-style crooners, with Andy Williams' 1963 effort being the pick of the bunch. With a fixed grin throughout and a blizzard of bells in the background, it's the soundtrack to pretty much every single festive movie ever created. Much like Coca-Cola's 'Holidays Are Coming' ads, it's not really Christmas 'til you've had a good waltz around the living room to Andy.
---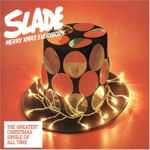 Slade: 'Merry Xmas Everybody'Year:
1973
Chart Position
#1
In 1973 Slade were bigger than the Arctic Monkeys, Razorlight and Radiohead combined. Your mum loved Noddy Holder's bushy sideburns and your dad liked their stomping glam-rock anthems. Not many bands can sing about reindeer, Santa and stockings and retain their credibility, but Slade did, giving us the best ever Christmas lyric in the process: "Does yer granny always tell ya that the old songs are the best / But then she's up and rock 'n' rolling with the rest". Perfect for a boozy boxing day knees up!
---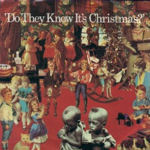 Band Aid: 'Do They Know It's Christmas'Year
: 1984
Chart Position
#1
While the memory of this squillion-selling festive feast has been tarnished by its massacring at the hands of the family Bedingfield and
that
Dizzee Rascal rap, the original is still deserving of a spin at every seasonal shin-dig. Despite having Bono, Bob Geldof and Midge Ure working on it, the tune's actually alright and, remember, it's all for charidee kids!
---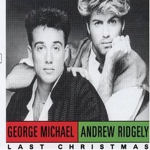 Wham!: Last ChristmasYear:
1985
Chart Position:
#2
George and Andrew's swansong has helped to shed more tears at office Christmas parties than any other festive tune. Christmas might be a time for love, religion and all that nonsense but we prefer the tacky, commercial side, and this song's budget synths, soppy sentiment and cheesy vocals capture everything festive that
isn't
Jesus-related. i.e. the fun stuff. The ideal track for stealing a smooch under the mistletoe with Eileen from accounts.
---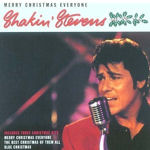 Shakin' Stevens: Merry Christmas EveryoneYear:
1985
Chart Position:
#1
Shakey might have been the Blackpool Pleasure Beach version of Elvis, but every dog has his day and this tune charmed the nation back in 1985. The wobbly-legged one chucks in a barrow-load of sleigh bells, a whip-cracking beat and lovely lyrics about snow to produce what's probably your mum's favourite Christmas hit. His dodgy jumpers and even dodgier hair weren't cool, but Shakey's got more Christmas spirit than a whole bottle of your gran's favourite sherry.
---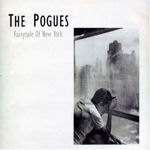 The Pogues feat Kirsty MacColl: 'Fairytale of New York'Year:
1987
Chart Position
#2
The Christmas song that even the biggest Scrooges are willing to sing along with offers a firm reminder that all the best tunes chart at #2. Kirsty MacColl and Shane MacGowan's vocals are a sheer delight, and you can't fail to shed a tear when Shane grunts: "Can't make it out alone, I built my dreams around youuuu!" It's almost enough to make you want to give the toothless, tramp-like MacGowan a big old smacker (but not quite). Remember what kept it off the top back in '87? The bloomin' Pet Shop Boys, that's who.
---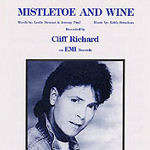 Cliff Richard: 'Mistletoe and Wine'Year:
1988
Chart Position:
#1
As much a part of Christmas as turkey with stuffing, socks from your gran and crackers, Sir Cliff
is
the king of the festive musical frolic. 'Mistletoe and Wine' is the perma-tanned one's finest hour, with the obligatory choir and church bells on backing duties. While normally we'd rather chew our own fingers off than listen to Cliff, Christmas, as he points out, is a time for "forgiving and forgetting". Alright Cliff, but even Jesus himself would struggle to forgive 'The Millennium Prayer'.
---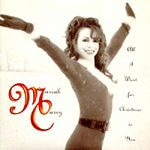 Mariah Carey: 'All I Want For Christmas Is You'Year:
1994
Chart Position
#2
She might have subjected us to
Glitter
(ugh!) and several butt-clenchingly awful ballads in her time, but at Christmas any feelings of ill will towards Mariah are chucked out the window. Perfect for bellowing along to while your sticking up your cheap Woolies Christmas decor, 'All I Want...' is a sickly sweet guilty pleasure that's more fun than gouging on your whole family's chocolate advent calendars. Sadly, she didn't quite make the top spot because of some pesky boy-band...
---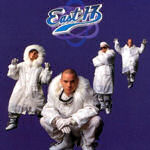 East 17: 'Stay Another Day'Year:
1994
Chart Position
#1
While technically it isn't a Christmas tune (where are the sleigh bells guys?), 'Stay Another Day' has been synonymous with the winter season since it topped the chart in 1994. While most of East 17's material has aged as badly as Janice Dickinson, this tune has matured like a vintage cheddar. The 17's piano-tinkling treat was so good we almost believed that Tony, Brian and the other two were better than Take That for awhile. It didn't last long.
---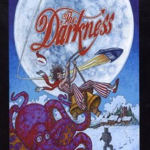 The Darkness: 'Christmas Time (Don't Let The Bells End)'Year:
2003
Chart Position:
#2
The Darkness' brash and abrasive nu-glam was not to everybody's taste, and their second album flopped harder than Rick Waller jumping off a diving board, but they'll forever find a place in people's record collections thanks to this yuletide nugget. 'Christmas Time' wins the prize for the most guitar solos in a festive track and has its tongue firmly lodged in its cheek throughout. Looking back now, it's a shame that it lost out on the top spot to Gary Jules' 'Mad World' codswallop. What were we thinking?
---