30
Music Review
Britney Spears: 'Womanizer'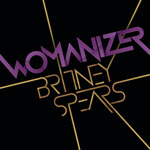 Released on Monday, Nov 24 2008
She's gone from bleary and bloated to glossy and foxy, made a triumphant return to the VMAs and lined up a mouth-watering live appearance on
The X Factor
. All Britney needs to pull off the comeback of the year - nay, decade - is a killer single. Thankfully, 'Womanizer' is more than up to the task.
Sounding like a great lost track from last year's
Blackout
album, this robo-pop stomper is sexy, as unshakable as a guilty secret and packed with sass. "You got the swagger of a champion," she tells the titular philanderer. "Too bad for you, you just can't find the right companion." Is it good enough for number one? Definitely - and you'd need a heart of stone to wish against it.

> Click here to see pictures from the 'Womanizer' video