8
Music Review
Lemar: 'The Hits'
Released on Monday, Mar 8 2010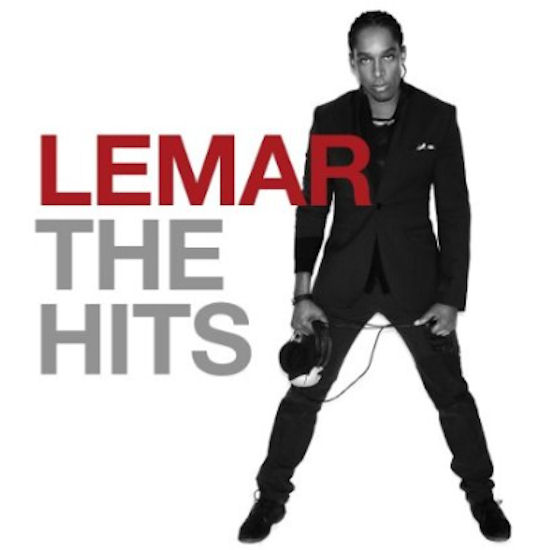 If you wanted a popstar to do you a favour - lend you a tenner perhaps, or look after your kids for the night -
Lemar
would be your man; he's a jolly pleasant chap who has plenty of time for fans, journalists and just about anyone who wants a piece of him. Given that he's an artist with a couple of Brits, seven top ten hits and three multi-platinum albums to his name, you could forgive him a few diva strops. A little bitterness would also be excusable when you consider the lack of recognition he's received for achieving all this off the back of being trumped by dour old David Sneddon on
Fame Academy
. But Lemar is neither bitter or stroppy. He's ploughed on regardless with four albums of soul, R&B and pop, the highlights of which have now been packaged together on this
Hits
comp.
His quality control may fall short over the course of these 15 tracks, but this isn't to say that there aren't some notable high points here. Lemar's greatest trick is penning and performing tracks which sound like covers of forgotten '70s R&B gems. You could easily be fooled into believing that 'It's Not That Easy' and and 'Someone Should Tell You' were chestnuts from a dusty old
Classic Soul
comp. Elsewhere, his debut hit 'Dance (With U)' and follow-up '50/50' open the record with a neat pop one-two - a sax-filled party track and, if you excuse the Smashy and Nicey-esque description, some seriously laid-back grooves.
Sadly, such tracks are outweighed by dreary Heart FM filler and cringey boyband-style ballads. Lemar's vocal talents are unquestionable. It remains one of the biggest outrages in reality TV history that he didn't run away with
Fame Academy
and if he were to enter
The X Factor
today, his soulful tones, smooth sex appeal and impressive falsetto would warrant nothing less than the winner's crown. However, lyrically and musically his palette isn't varied enough to sustain an entire album that claims to be a "Hits" collection. For instance, you can enjoy his vocals on the reality audition staple 'If There's Any Justice', but sandwiched between the slushy 'Lullaby' and beige ballad 'Time To Grow', the skip button too easily becomes your friend.
The list of credits and thank yous in the liner notes testifies to the friendships that Lemar's made over the past decade. Including the entire
Fame Academy
cast, pretty much everyone who's ever worked at Sony and the entire staff of his local Waitrose, the list is extensive. It's an obvious cliche to say that nice guys often finish last, but in the case of Lemar, he does look in danger of slipping off the musical radar if he doesn't up his game. The final track on the CD is a re-recorded version of 'What About Love?' featuring JLS, the group he gave a leg-up by inviting on tour last year. Aston and co. clearly wanted to return the favour, but one suspects that this stinking Camembert of a track wouldn't get anywhere near their next album. A case, perhaps, of Lemar willingly settling for second best - something which probably explains the distinct averageness of much of
The Hits
.

> Click here to read our recent interview with Lemar