0
Music Review
The Lumineers: 'The Lumineers' - Album review
Released on Monday, Oct 29 2012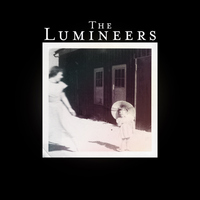 One act wholly deserving of riding the rustic folk-pop revival wave are
The Lumineers
. Since forming in 2005 (and finding cellist Neyla Pekarek on Craigslist), the Colorado-based trio were largely ignored until word of their catchy banjo-pop spread with the help of the lead single from their self-titled album
'Ho Hey'
; a number about smug love set to marching drums just different enough from early Mumford & Sons to avoid a like-for-like comparison.
'Flowers In Your Head'
and
'Dead Sea'
are equally as sing-songy, the latter even gloriously adding in its own lyrical echoes.
Naturally, there's plenty of lovelorning too, with the majority reserved for the back-end of the LP.
'Slow It Down'
is a beer-swilling ballad in which singer Wesley Schultz desperately cries: "I feel a filth in my bones;" while the cosy, parlour-room piano on
'Flapper Girl'
treads a dangerous but successful path between cute and sincere as he pleads to be reunited with his lover. The pace is maintained easily enough until closer
'Morning Song'
, a haunting song equipped with a lighter-waving chorus that suggests they've still got plenty more to get off their chest. Fortunately, this charming debut should see that they can do just that.

Tracks to download:
'Ho Hey', 'Dead Sea', 'Slow It Down', 'Stubborn Love'
If you like this, you'll like:
Mumford & Sons, Of Monsters and Men, Alabama Shakes
Listen to
The Lumineers
below: