9
Music Review
Sophie Ellis-Bextor: Wanderlust review: 'A brave musical excursion'
Released on Monday, Jan 20 2014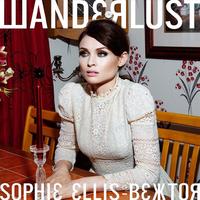 Artists are forever forced to adapt their sound to survive in the music industry, normally at the hands of label big-wigs to ensure they remain radio and chart friendly. For
Sophie Ellis-Bextor
, who parted ways with Universal after making her 2011 album
Make A Scene
to go indie, this is no longer an issue; and as such she's decided to completely shed her electropop skin for her fifth outing
Wanderlust
.
Instead, she's reinvented herself as a chamber pop balladeer of the Radio 2 kind, and it suits her surprisingly well; in part due to her recent stint on
Strictly Come Dancing
. Long time fans will find it difficult to overcome the absence of her usual synth-soaked power pop choruses, but her elegance and razor-sharp delivery that has been present since 2000's 'Groovejet' will provide some solace. And as doe-eyed lead single
'Young Blood'
and shimmering
'Runaway Daydreamer'
show, the results can be fantastically pretty.
The problem is that towards the album's back-end, its unusual charm has almost completely worn off. Aided by singer-songwriter Ed Harcourt - who produced and arranged the entire LP - the wistful arrangements and Eastern European-inspired strings mixed with forlorn lyrics about love ("I just can't escape the memories of mistakes" she sings on
'Until The Stars Collide'
) eventually turn from cute and classy to occasionally sappy and sentimental.
That said, opener
'Birth Of An Empire'
offers some bite with a dramatic orchestral section, while
'13 Little Dolls'
packs the hardest punch as she sings about Russian folklore over rumbling drums.
Wanderlust
is a brave excursion into something surprisingly off-kilter for a traditionally top 40 popstar, and for the most part, she pulls it off with ease.

Watch the 'Young Blood' music video below: