11
Music Review
Ne-Yo: 'Closer'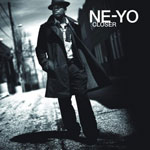 Released on Monday, Jun 23 2008
Ne-Yo
's career to date has featured two main strands: one, singing well-crafted but slightly drippy R&B ballads ('So Sick', 'Because Of You'); two, writing well-crafted but slightly drippy R&B ballads for other people (Beyoncé's 'Irreplaceable', Rihanna's
'Hate That I Love You'
). Now, just as he was in danger of becoming a little boring, he's decided to pop on his dancing shoes.
With its throbbing house beats and hypnotic, synthy choruses, 'Closer' feels like a cousin to Rihanna's
'Don't Stop The Music'
- also produced by Norwegian hitmakers Stargate. Ne-Yo sounds reinvogorated by the change of tempo, whispering seductively, "whoo!"ing like Michael Jackson and wrapping his creamy vocals around a succession of lusty lyrics. The result? A sleek exercise in urban disco that makes recent singles from Usher and Nelly seem rather pedestrian.