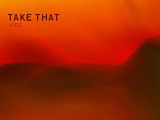 The Robbie Rejoining Effect? Roughly akin to applying 5,000 volts to
Take That
's testicles - with the good doctor Stuart Price on hand to ensure no nasty repercussions. 'The Flood' was, if you will, a mere bridge, with single number two from
Progress
better showcasing the album's slightly off-kilter, surprisingly adventurous and very British pop sensibilities.
Beginning with the sound of marching feet, and ending with the wail of police sirens, 'Kidz' is a rabble-rousing glam-disco-pop stomper with ambiguously apocalyptic lyrics and - not inappropriately - one
hell
of a chorus. Mark breaks out the 'tude like he's Liam Gallagher ("Hey hey hey… what you lookin' at?"), Robbie belts out that chorus like
The X Factor
never happened, and the rest of the boys "la-la-la" like they're already at Wembley. 'Kidz' won't make the tracklisting of many Mothers' Day comps, but honest to God, Take That haven't been this thrilling since 'Never Forget'.