Our apologies for the tardiness - it's been all go here this morning - but without further ado here's an update from the midweeks.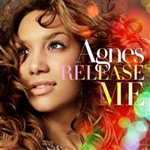 Dizzee's still on top with Black Eyed Peas just behind, but Agnes's 'Release Me' has now climbed into the top three.
Little Boots's 'New In Town' remains just outside the top ten, with The Veronicas' 'Untouched' right behind it.
It's onwards and upwards for Keri, Kanye and Ne-Yo's 'Knock You Down', which has now jumped into the top 15.
Shontelle's 'Stuck With Each Other' is on the up too and is now inside the top 30.
Katy Perry's 'Waking Up In Vegas' has climbed since Sunday... to the tune of a single place.
The top three on the albums chart is still an Eminem - Escala - Green Day affair.
So, anything else you'd like to know for Friday?