There's nothing like a timely midweeks update to cheer you up on a grim 'n' drizzly Autumn morning, is there?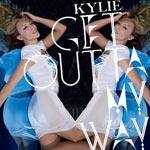 Tinie's still fending off bessie mate Labbers at the top, with Bruno Mars giving good chase behind, and Adele and Taio Cruz completing the top five.
Enrique and Nicole's 'Heartbeat' is now a couple of places inside the top ten.
Pop down your coffee cup before you read this one... Kylie's slipped out of the top ten and into the most frustrating position of all.
Mark Ronson's 'Bike Song' continues to trundle along quite nicely and now finds itself just outside the top 15.
KT Tunstall's '(Still A) Weirdo' has cracked the top 35, while Charice's 'Pyramid' is just outside.
Marky's still ahead of The Script and Phil Collins on the albums chart, with KT tucked into the top five and Simply Red a couple outside.
That's your lot for today, but in the light of the current situation regarding a certain little Aussie pop rocket, does anyone think a bonus Thursday update might be in order?