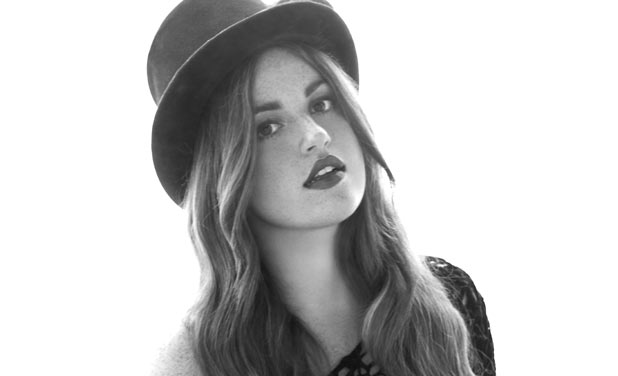 You may not be too familiar with her name yet, but you might recognise
Daniela Brooker
's self-penned track 'Turn It Up' after Chris Evans took a shine to it on his BBC Radio 2 breakfast show earlier this year.
Currently working on her debut album with a host of impressive producers and causing a stir among critics across the globe,
Digital Spy
went straight to the source to find out more about the rising star.
18-year-old Daniela Brooker is half Venezuelan and has been singing, she claims, "since she could talk".
She is supporting The Saturdays' arena tour, which kicks off on December 6, following 10 shows across the US.
She wrote her first song at 13 years old, called 'Summertime'.
She is inspired by Beyonce, she says, "for her live performances", as well as Michael Jackson and Gwen Stefani.
She describes her sound as "pop music, but occasionally with some country sounds in there".
Producer Louis Read (Mary J Blige, Noisettes), The Kooks' Paul Garred and Jamiroquai's Rob Harris have all contributed to her debut album.
Her dream duet would be with Aerosmith's Steven Tyler.
She wrote her debut single 'Turn It Up' because she was tired of "clichéd" songs about boys, adding: "It's about being in your car with the roof down, forgetting your worries, enjoying yourself and not taking life too seriously."
She has just shot the video for her next single 'Forget About Yesterday' which will be released in the New Year.
Listen to Daniela Brooker's debut single 'Turn It Up' below:
Are you a fan of Daniela Brooker? Leave your comments in the box below: