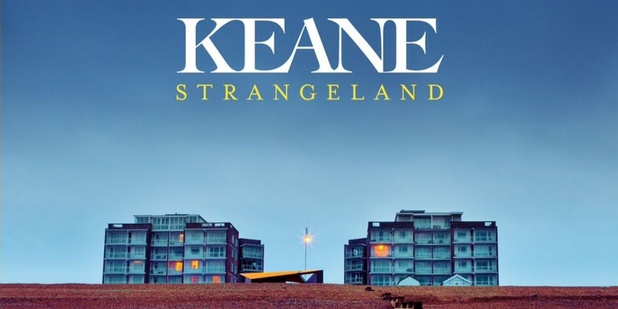 When a trailer for
Keane
's fourth studio album
Strangeland
appeared online back in February, we were immediately relieved to hear the familiar twinkles of their much-loved piano pop after 2008's synth-driven
Perfect Symmetry
.
So you can imagine our apprehension when an album sampler arrived at the
Digital Spy
office last week. Slipping the CD into our computer, we were more than eager to find out if the remainder of Keane's new material carried on the seraphic tones of lead single
'Silenced By The Night'
- and we're happy to report that it does.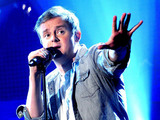 The best of the six tracks we were sent? On first listen we're going to say
'Sovereign Light Café'
. It's a bittersweet song about the attempts to keep a relationship together, set on the beachfront and backed by a floating piano riff and crowd-rousing beats. It's slightly amazing.
That's not to say the other tracks aren't of a high standard.
'Disconnected'
is one of the more mellow songs we nodded along to, while
'On The Road'
hears Tom Chaplin's chirpy vocal over a hook Elton John would struggle to ignore. Despite their differences, both tracks reinforce
Strangeland
as a redemptive record where a wandering Keane are trying to work their way through life's troubles.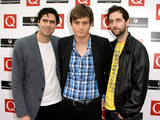 The theme is further carried through
'In Your Own Time'
, which slowly builds into a stratospheric finale with Tom stating: "I'm as lost as you are lost/ It's just the way." Don't get us wrong, it's nothing we haven't heard from Keane before, but the lyrics feel more raw and personal than any of their previous efforts.
The tone of the record - and quite possibly Keane's intention of relaying their evolution as a band - is nicely summed up on stirring mid-tempo number
'The Starting Line'
, where Chaplin reflects: "You think you've done your journey and then you stumble and find there's such a long way to go." Again - it's slightly amazing and has left us
very
excited for the full album.
Keane's new album Strangeland is released in the UK on May 7 and the US on May 8.
Watch the trailer for Keane's
Strangeland
below: